Route changes coming with the start of ORBT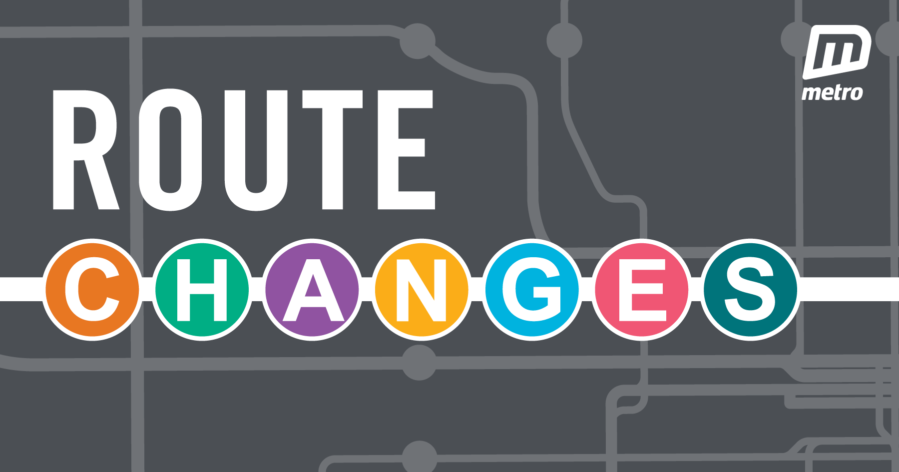 November 4, 2020
Beginning Sunday, November 15th, Metro will roll out various route changes related to the launch of its first rapid transit line, ORBT. These changes include: 
ORBT Replacing Route 2
After a comprehensive analysis of transit use along Dodge Street, ORBT will replace Route 2 on November 18th, increasing daily round trips from 65 to 100 buses on weekdays.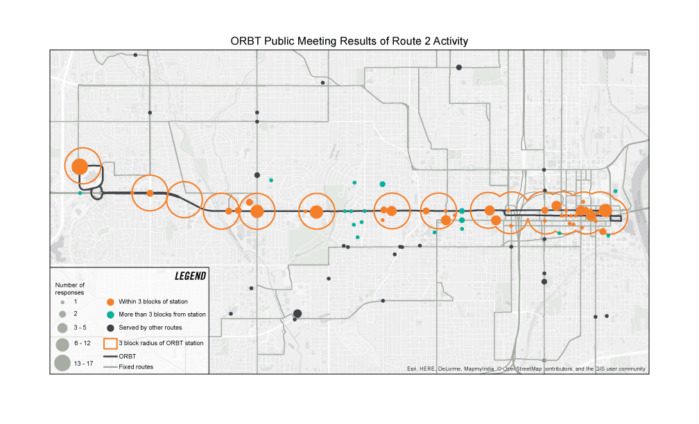 By replacing Route 2 with ORBT, bus stops for 9 out of 10 riders will change by 3 blocks or less. Notices will be posted on all Route 2 bus stops that will close as a result of the change, with indication of the nearest ORBT stop or station.
Click here to learn more about the decision process to replace Route 2 with ORBT. 
Route 4 Now Serving Regency
Starting Sunday, November 15, all westbound trips on Route 4 will serve Regency Circle before entering the Westroads Transit Center, providing new transit access for destinations in the area. Eastbound trips on Route 4 will not serve Regency, instead continuing north on 102nd Street to Maple. Customers at Westroads TC wanting to reach the Regency area should board Route 4 at a new bus stop located at the southwest corner of 102nd & Nicholas.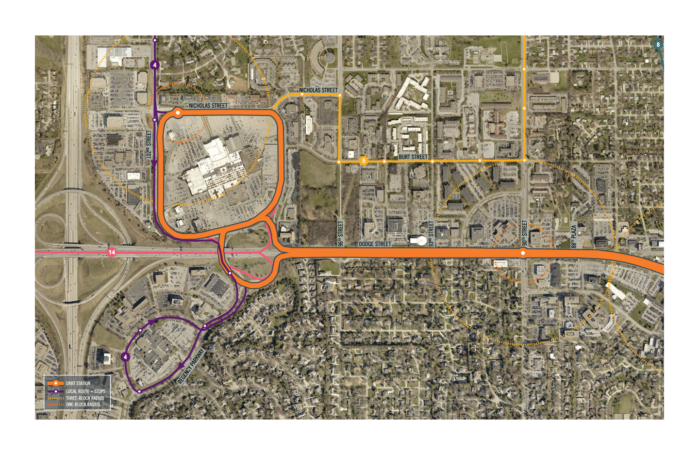 Click here to learn more about upcoming changes to Route 4.
Route 13 Returning to Pre-COVID Schedule
Starting Monday, November 16, buses will return to a weekday schedule on Route 13, with service every 15 minutes during rush hour along 13th Street. Route 13 had been operating a Saturday schedule on Weekdays since March, but the more frequent schedule will help riders along 13th Street connect with ORBT and other routes. 
Click here to learn more about upcoming changes to Route 13.
Route 92 Temporary Changes
Starting Wednesday, November 18, Metro will temporarily modify Route 92 to align with the launch of ORBT and respond to changing ridership patterns during the COVID-19 pandemic.
Route 92 will serve the Westroads Transit Center instead of continuing downtown, offering immediate connections with ORBT for service along Dodge Street. All trips will travel westbound when serving the First National Bank Park & Ride near 144th & Dodge, and buses will no longer travel eastbound on FNB Parkway or serve California Street between 132nd and 137th Streets. The daily number of trips will increase to 10 per weekday, up from four trips offered currently.
Click here to learn more about upcoming changes to Route 92.
If you need assistance navigating these changes or understanding your alternative transit options, contact Customer Service at 402.341.0800.