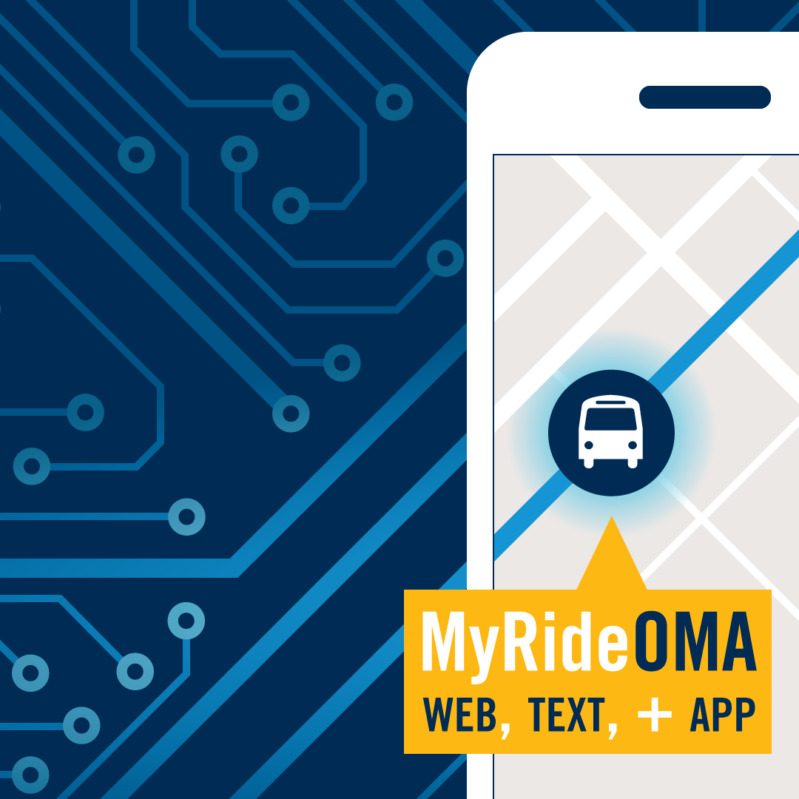 Riding the bus just got easier! 
You can now plan your trip, track your bus, and sign up for news updates and arrival times with MyRide OMA. 
Our simple, reliable application — available online, through AndroidTM and Apple® mobile apps, or via a text message system — is optimized for mobile devices. We have your back when you're on the go.
Download from Google Play  |  Download from the App Store
Note: Data speeds affect information accuracy. Carrier rates may apply.
How to Use MyRide OMA
MyRide OMA is your friendly transit companion. You're receiving Metro's most up-to-date GPS information, straight from the source. 
Customer Service
If you'd rather speak to a member of our team, we're happy to help! Find out when your bus is coming or get help planning your trip by calling Customer Service at 402-341-0800 or 402-341-0807 (TDD). 
Customer Service Hours
6 a.m. – 7 p.m. (Monday-Friday)

7:30 a.m. – 7 p.m. (Saturday)

7:30 a.m. – 6 p.m. (Sunday)