Advertising Opportunities
Advertise with Metro
Transit advertising is a powerful way to reach thousands of customers daily across the entire Omaha metro area — including Douglas, Sarpy and Pottawattamie counties.
With transit ads, you meet your customers where they're at: on the move. From rush hour drivers to neighborhood pedestrians to active commuters, transit ads are a key marketing tool to increase foot traffic to your business, grow brand recognition and drive online engagement.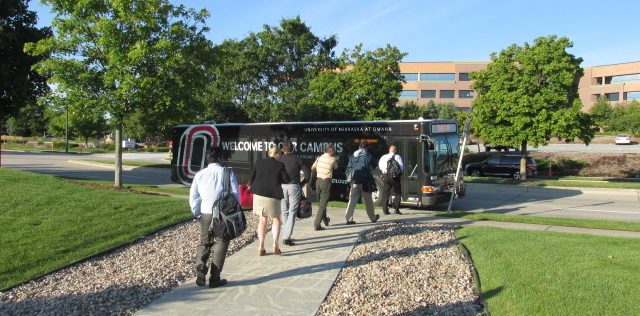 Metro Fleet
Think of our buses and vans as your moving billboards. Contact Houck Transit Advertising for more information and quotes at 800-777-7290.
Bus exterior sides and tails, various wrap options and interiors are available.
Bus Benches
Bus benches are installed along Metro routes throughout the metro area. For more information on bus bench advertising in Omaha and Council Bluffs, contact:
CITY OF OMAHA
17410 Storage Road
Omaha, NE 68136
CITY OF COUNCIL BLUFFS
3232 H Street
Omaha, NE 68107