ORBT fares to begin Oct. 1 with the introduction of contactless fare payment system, Umo

September 3, 2021
Metro is preparing to introduce a new, contactless option to its fare payment system called Umo. With Umo, riders will board and manage accounts with a mobile app, or board with Umo smart cards and manage accounts online. The Umo system will be made available for public use on all bus and MOBY paratransit trips on Monday, September 20th. ORBT fare collection with the Umo system will begin on Friday, October 1st.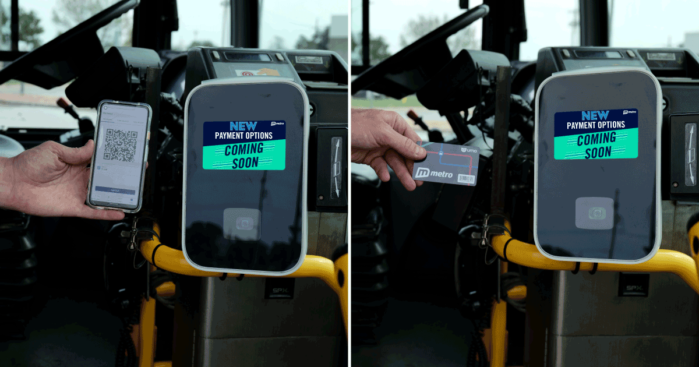 Metro will continue to sell 30-day unlimited ride passes, which can be purchased at Metro's office, online, and through a variety of retail outlets. Fareboxes, which will remain on Metro buses and MOBY vehicles, will continue to take paper tickets, passes, and cash, and will continue to honor and dispense value cards for cash overpayment.
ORBT prices will reflect Metro bus fares at $1.25 with 25-cent transfers. Metro fare prices will not change at this time
The Umo experience
Instead of paying for individual ride tickets, riders will be able to manage and load money into wallets online or with the Umo app. They will board by holding the Umo app or smart card to the recently installed Umo readers, which will deduct fares from a rider's wallet. When enabled, an auto-load feature will re-load funds when an account reaches a low balance.
Umo cards will be available at Metro's office, Metro's website, or by calling Customer Service. Vending machines, which are being installed at all ORBT Stations and the Westroads and North Omaha Transit Centers, will allow riders to purchase Umo paper tokens and reload Umo accounts with a Umo card. Metro is in the process of adding retail outlets, corporate partners, community organizations, and other groups that are interested in expanding access to the transit system to the Umo network.
Umo will utilize "fare capping," which means the system will recognize the amount a rider with a Umo account pays in a calendar month and "cap" payments when Metro's monthly ride cost is reached – currently $55 for full-fare riders and $27.50 for half-fare riders.
With the Umo app, riders will be able to plan bus trips and explore bus routes and stops. Additional mobility features, such as real-time bus tracking and rider alert notifications, will be made available soon.
Umo & ORBT
While paper passes and tickets will continue to be accepted at fareboxes on Metro buses and MOBY vans, ORBT will remain without fareboxes and rely on Umo for fare payment. Riders will use Umo readers at any of the ORBT doors, and periodic fare inspectors will check for proof of payment.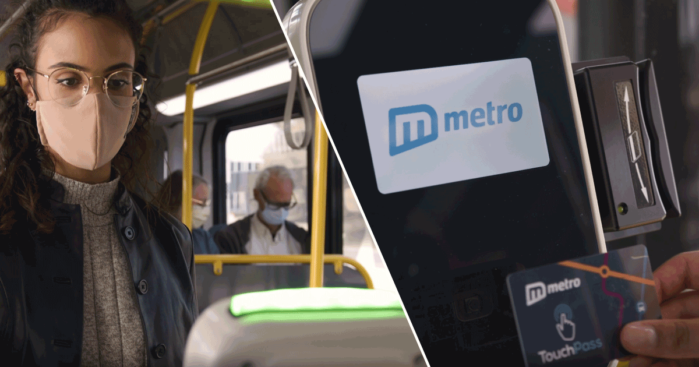 School pass programs – including UNO's MavRide, UNMC's TravelSmart, MCC's Pass to Class, College of Saint Mary's CSM 2 Go, and Metro's K-12 Rides Free pilot program – will continue to use fareboxes on buses and MOBY vans. On ORBT, they will board without swiping their cards and must have IDs available for periodic fare inspection.
When transferring between ORBT and bus while using Umo, the system will recognize boarding activity and automatically grant a rider a transfer. If transferring to ORBT from a Metro bus and not using the Umo system, riders should bring paper transfers for potential fare inspection.
Testing
Metro is currently testing the Umo system with staff and a small focus group of riders and will continue to seek feedback to improve the Umo system.
For more information, please visit ometro.com/umo.