Metro installs onboard fare readers in preparation for contactless payment system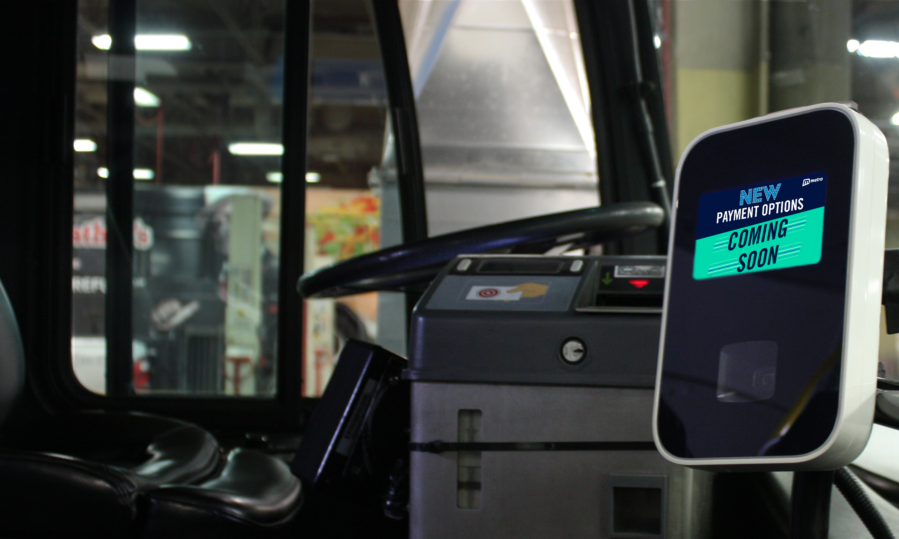 June 23, 2021
Metro has begun installing new fare readers on buses in preparation for a new contactless fare payment system called Umo.
With Umo, riders will be able to pay for fares with smart cards or a mobile app, manage cloud-based accounts and utilize other mobility features. Metro will conduct system tests before launching Umo to the public later this year.
"We are excited to introduce a contactless payment option for our riders," said Metro CEO, Lauren Cencic. "Umo is an all-in-one mobility platform that will allow riders to plan their trip, buy their fare, find their bus, and ride."
Umo will begin as an additional option to Metro's current ticket and pass system. Active passes, fare cards, and cash will continue to be accepted on bus fareboxes, and value cards will continue to be dispensed. Fare prices will not change at this time.
"A tremendous benefit with Umo is that fares are stored in a rider's account, not on a physical ticket that could get lost or damaged," Cencic said.
Free fares on ORBT have been extended to the fall when Metro expects to install ticket vending machines at ORBT Stations that will integrate with the Umo system. More information will be made available in the coming months.