ORBT celebrates first year of stellar service in Omaha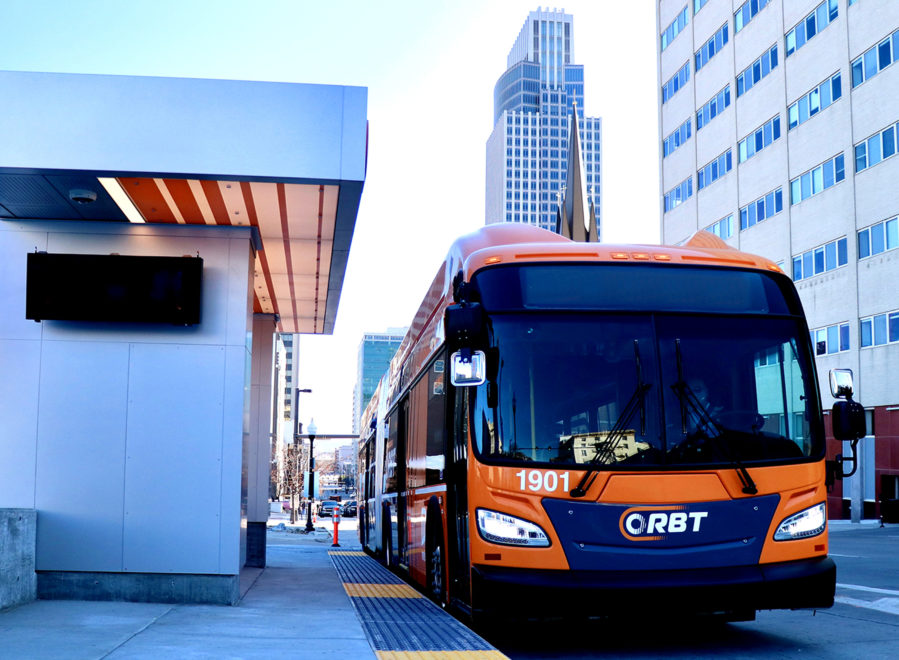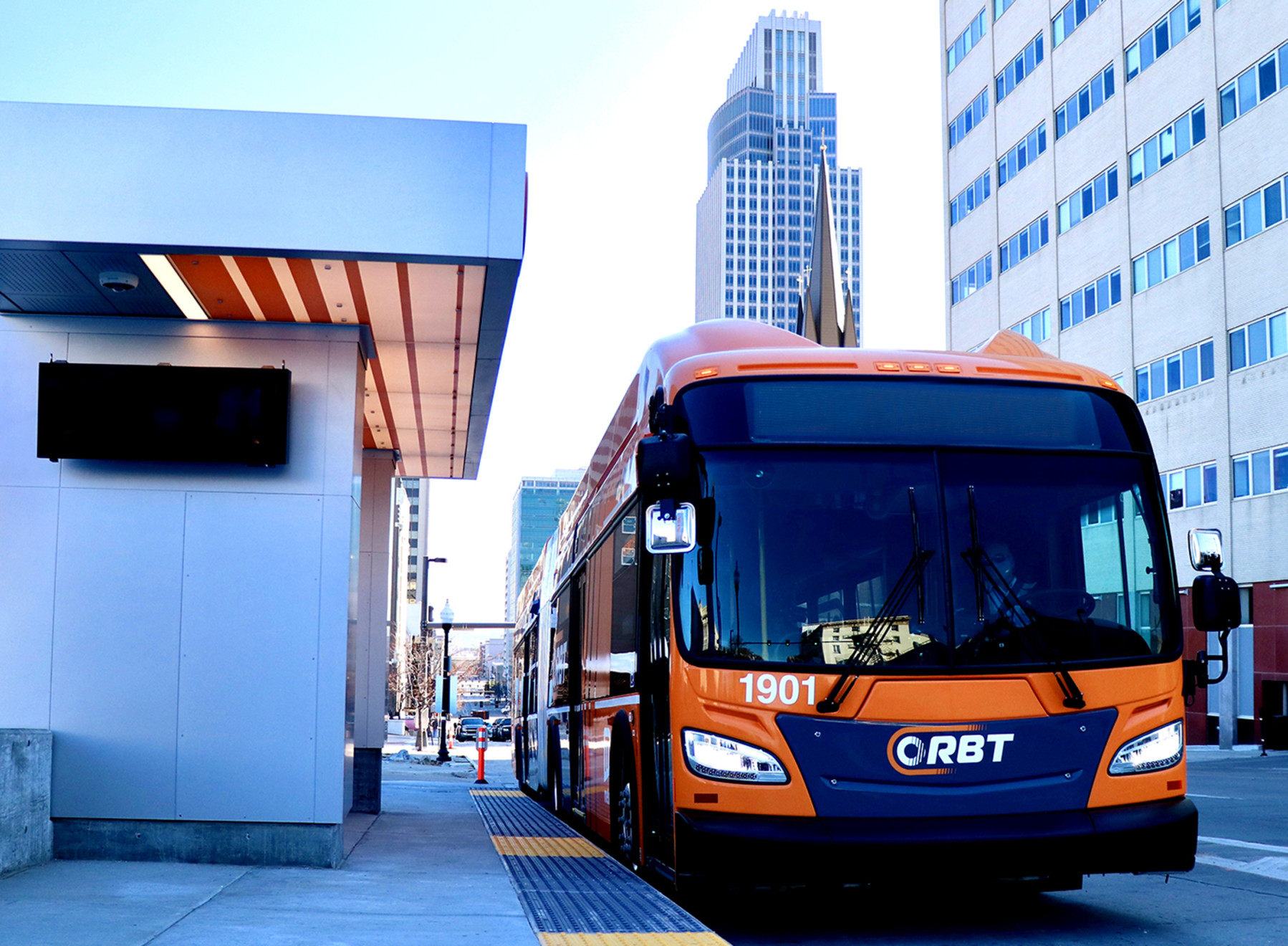 November 18, 2021
The first ORBT bus left the Metro Transit garage at 4:30 a.m. on Wednesday, November 18, 2020.
One year later, Metro is celebrating ORBT's early success and looking ahead to what's next.
This new service introduced a variety of amenities to Dodge and Douglas, including stations with raised platforms, sixty-foot articulated buses with three-door boarding, bus lanes, priority at traffic signals, and upgraded technology at stations and onboard. Metro has also worked with Heartland B-cycle to install bikeshare stations near ORBT to provide more mobility options for riders.
In its first year of service, ORBT has traveled more than 539,000 miles along Dodge & Douglas Streets – far enough to travel to the moon and back.
With buses arriving every 10 minutes on weekdays, Metro has seen significant ridership growth along Dodge. This past September, ORBT averaged 10,727 rides per week, the highest recorded on Dodge Street in nearly two decades. With riders continuing to be drawn to a more streamlined trip, ORBT is on track to surpass half a million rides by the end of January.
"We've heard from lots of people in our community that live or want to live near Dodge Street in order to take advantage of ORBT," said Metro's CEO, Lauren Cencic. "That demand has generated a strong market for housing and transit-oriented development near our stations." In 2020 alone, the City of Omaha issued permits for nearly 1.4 million square feet of development within ¼ mile of ORBT, with a valuation of $188 million.
In addition to new development near ORBT stations, the community has seen new works of art along Dodge & Douglas. In partnership with Omaha by Design, the utility cabinets at stations have become canvases for local artists. The Art+ ORBT installations are part of the larger public art project, Art+ Infrastructure, which focuses on beautifying the "in-between spaces" of our city.
"ORBT was one of the biggest transit investments in decades in Omaha, and we've seen a tremendous response from the community," said Amy Haase, chair of Metro's Board of Directors. "The success of the first year of ORBT demonstrates the potential and the opportunity for a regional network of rapid transit lines in the future."
Metro is preparing for the future with its strategic planning initiative, MetroNEXT. This process includes identifying priority transit corridors, improving the rider experience, and prioritizing strategies to better connect the region. More information can be found at ometro.com/MetroNEXT.