Metro debuts rapid transit line, ORBT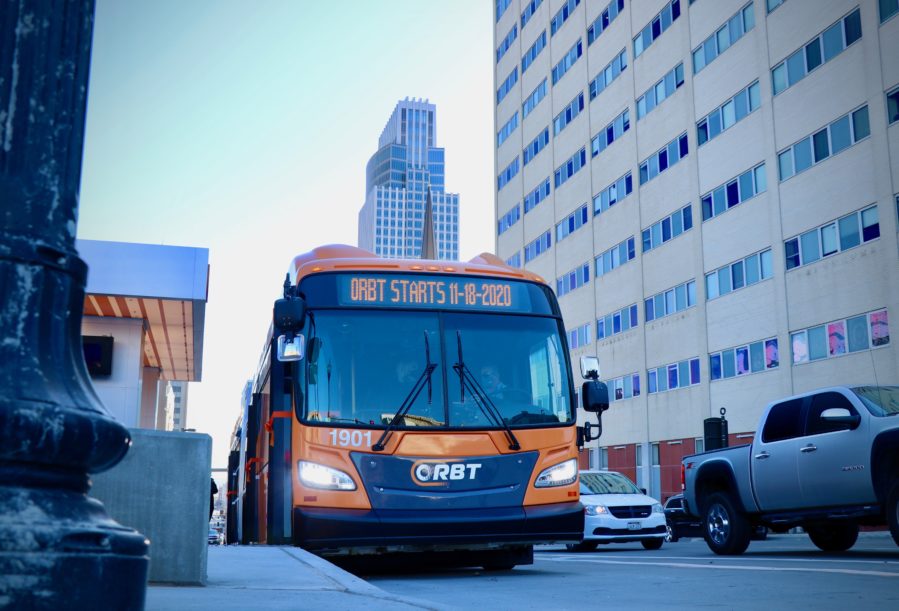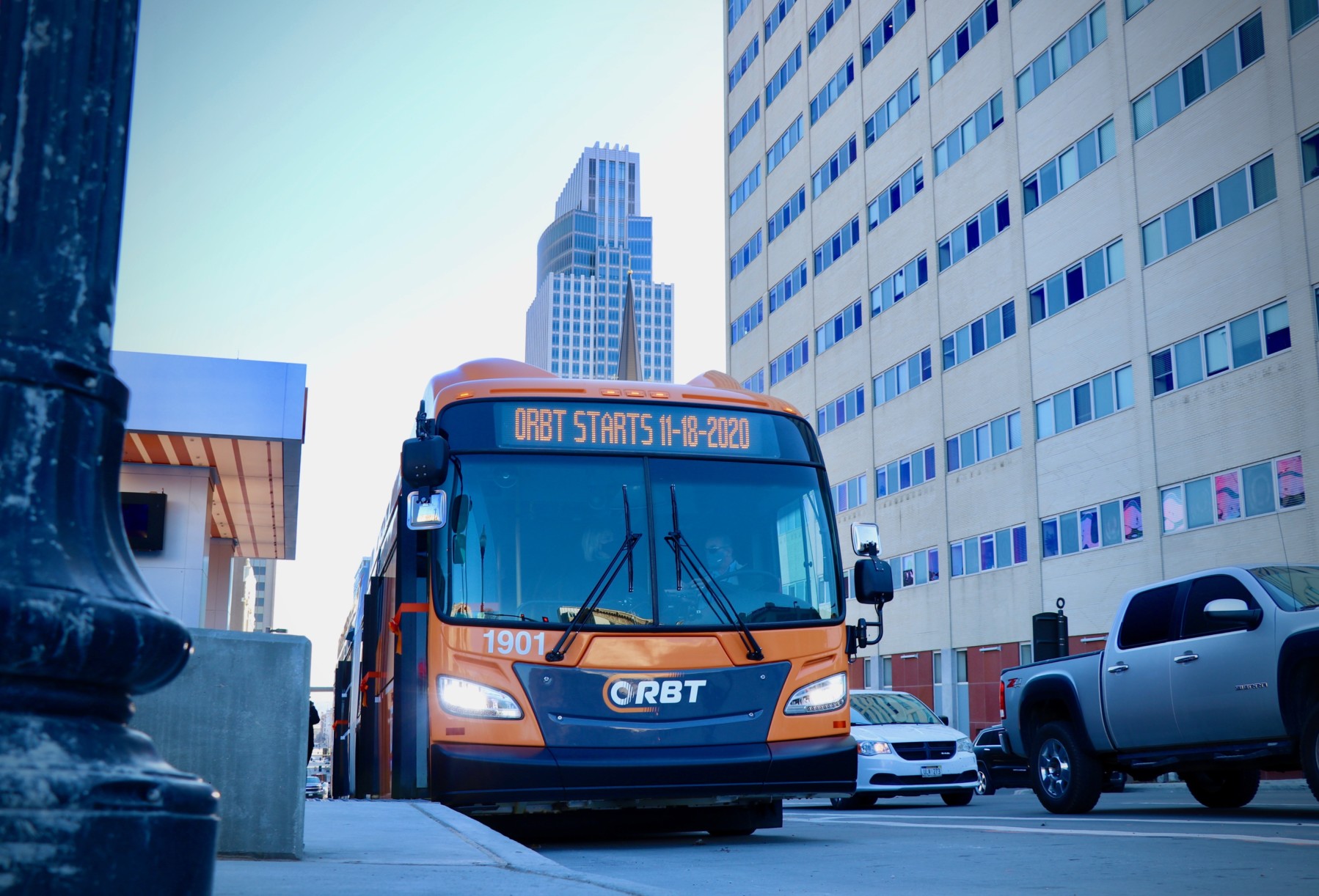 November 18, 2020
Metro launched its first rapid transit line, ORBT, today. 
"This is a historic day for the Omaha community," said Lauren Cencic, Metro Transit CEO. "ORBT is the most significant Omaha transit investment in decades. We look forward to connecting more people in our community to education, employment and daily activities with this new, safe, efficient transit option."
The first ORBT bus left the garage at 4:30 a.m. 
ORBT, which stands for Omaha Rapid Bus Transit, is an enhanced transit line connecting major destinations from Westroads to downtown Omaha. ORBT serves 27 locations between 23 Stations and 4 Stops. ORBT features: 
Enhanced stations with raised platforms for level boarding

Spacious buses with three-door boarding 

Roadway upgrades, including bus lanes downtown and signal priority west of downtown

A Park & Ride lot at the Westroads Transit Center, which also connects ORBT with five other Metro routes

Upgraded technology, including real-time bus arrival displays and audio announcements at stations and interactive kiosks with passenger information
ORBT will operate from 4:30 a.m. until midnight, offering 10-minute bus arrivals from 5:30 a.m. to 7 p.m. on weekdays. 
"Today marks a new era for transportation in Omaha," said Jay Lund, Chair of Metro's Board of Directors. "I'm thrilled Omaha has committed to enhancing transit and am so pleased to have been a part of helping bus rapid transit become a reality. Launching ORBT proves we are a future-focused city that is prepared for our next exciting chapter."
Like all Metro services, ORBT will provide safe public transit during COVID.-19 All riders and drivers are required to wear a face covering, social distancing is encouraged, and protective shields to separate drivers and riders have been installed. ORBT buses are cleaned and sanitized throughout the day. Bus cabin air is refreshed every five to 14 minutes. Learn more about the measures Metro is taking to limit the spread of COVID-19.
"ORBT is an investment in our neighborhoods, our city, and our region. It's an enormous accomplishment on its own but — beyond that — an important signal about Metro's vision and commitment to the future," said Cencic.
This ORBT line is the first in a future framework of rapid transit for the region. Metro will incorporate input from the Greater Omaha Chamber's ConnectGO Emerging Strategies survey into strategic planning efforts starting in 2021, exploring new ORBT lines, as well as different service types, system improvements, rider amenities, and more. 
To encourage ridership and celebrate the launch, ORBT rides will be free through March.