ORBT doubles Dodge Street ridership, provides spacious ride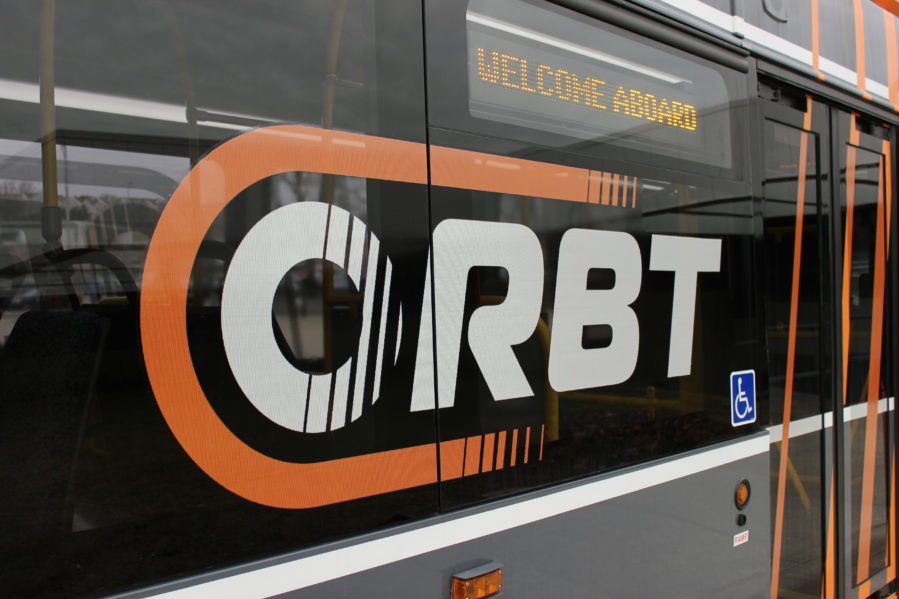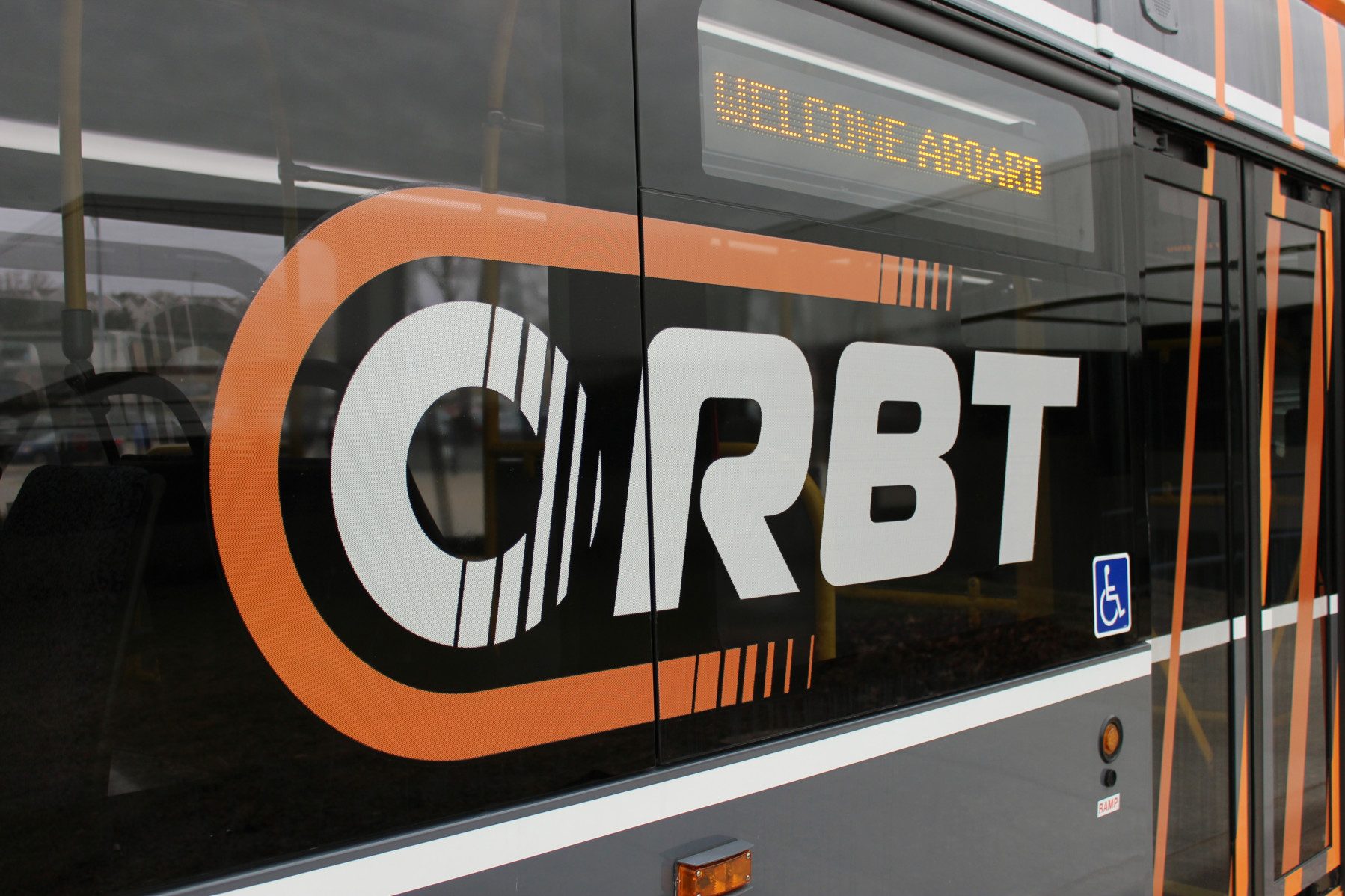 November 20, 2020
The first two days of Metro's rapid transit service, ORBT, were a success, with twice the number of riders compared to Route 2, which it replaced on November 18.
Passenger counters at ORBT doors recorded more than 1,300 daily riders on both Wednesday and Thursday this week. With more frequent arrivals and bigger buses, Metro is able to offer nearly twice the amount of available seats and standing room over previous service, providing riders ample opportunity to social distance. 
"We are ecstatic to see our community embrace ORBT," said Jay Lund, chair of Metro's Board of Directors. "Our goal was to double ridership on Dodge. This proves that Omaha is embracing next-level transit, and that Metro is a critical part of Omaha's future." 
Riders can get on ORBT for free through any of the three doors, allowing for spaced out, contactless boarding. Between doors opening every few minutes and air circulating through rooftop hatches or a filtered HVAC system, cabin air is completely replaced every five to 14 minutes. In addition to cleaning and disinfecting buses every evening, Metro is adding mid-day cleaning to ORBT buses. 
"The timing on ORBT's introduction was critical as we continue to respond to the pandemic," said Metro's CEO, Lauren Cencic. "By upgrading our service with ORBT, we are able to provide more frequent, reliable service and more room on board at the same time." 
"We also want to thank our riders for doing their part to ride safely, including wearing masks and social distancing," Cencic added. 
With the help of riders and nearly fifty volunteer ORBT Ambassadors, Metro has identified improvement opportunities, including updating station displays and onboard passenger information. Staff is also in the process of updating real-time arrival data and will continue to refine the system for an optimal passenger experience. 
"ORBT is a truly unique experience, and we're excited for everyone to try," Lund said. 
In an ongoing effort to ensure a clean and safe transit environment, Metro is taking measures to limit the spread of COVID-19, including:
Continuing a rigorous daily cleaning schedule with an increased concentration of disinfectant

Using an electrostatic sprayer on all buses and paratransit vehicles every evening, which disperses a CDC-approved disinfectant across all interior surfaces

Adding an anti-microbial coating during Metro's ongoing bus seat cleaning process

Trading out buses on high ridership routes mid-day for extra cleaning

Installing safety shields around driver seats to reduce contact between drivers and riders

Requiring masks at Metro facilities and on buses