Metro to open ORBT Stops at 33rd, Park Avenue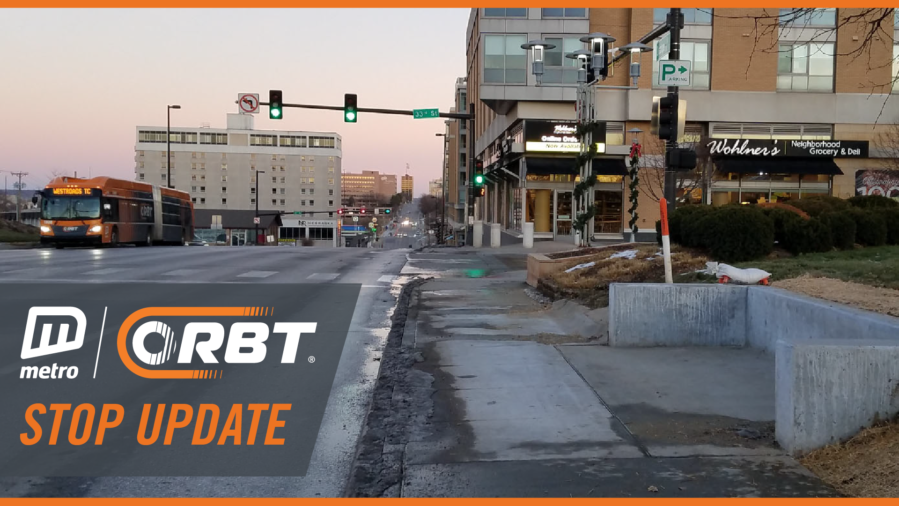 December 22, 2020
Metro continues to make improvements to ORBT. 
On Wednesday, December 23rd, the agency's first rapid transit line will begin serving ORBT Stops at 33rd & Dodge eastbound and Park Avenue & Dodge westbound. Construction at these locations meant riders previously boarded at temporary stops located at 34th & Dodge eastbound and Turner Boulevard & Dodge westbound.
Crews laid the groundwork for an enhanced bus shelter at the 33rd & Dodge ORBT Stop, which will be installed next spring. ORBT Stops at 77th & Dodge, which provide access to the Keystone Trail, will also get new shelters. While the space around the ORBT Stop at Park Avenue & Dodge is too limited for a station or shelter, crews were able to widen the sidewalk and raise the curb to provide better accessibility for passengers.
ORBT Stops are areas where service is needed but there isn't space to provide a full station. View all ORBT Stops and learn more about the entire ORBT line.
Metro is also taking measures to limit the spread of COVID-19 and ensure a clean and safe transit environment – learn more here.