Metro partners with Omaha by Design on "Art+ ORBT"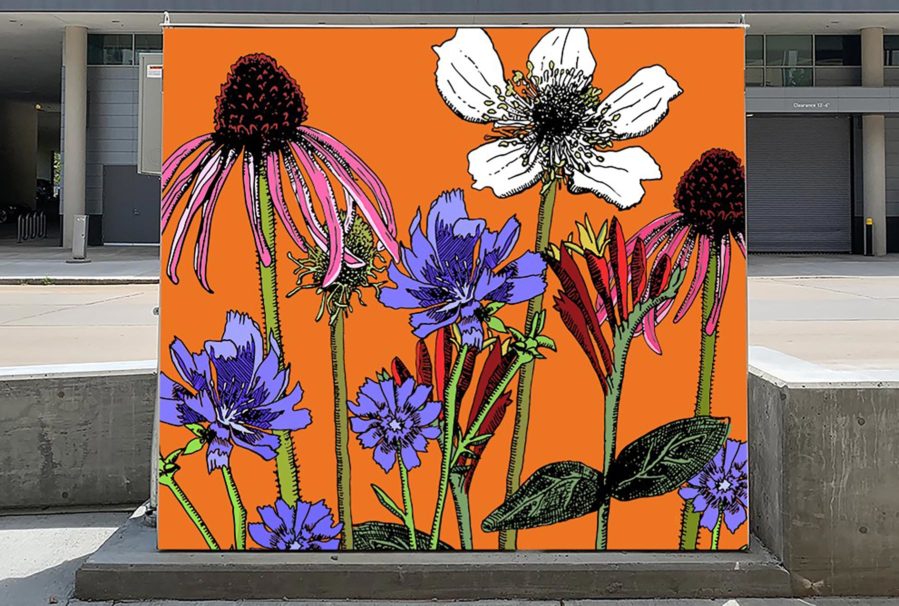 October 14, 2020
Metro announced today a partnership with Omaha by Design to add public art at select ORBT stations.
The works are the first installations in Omaha by Design's "Art+ Infrastructure" series, a public art project focused on adding vibrant art to public places.
"One of the great things about ORBT is the sense of place that the stations create for our riders, and adding public art will do even more to make these places interesting and inviting," said Metro's CEO, Lauren Cencic. "In addition to better connecting people and places and providing a new commuting option, ORBT is now also a vehicle to take in wonderful local art."
Original, site-painted artwork by ten local artists – dubbed "Art+ ORBT" – will enhance up to twelve ORBT stations along the route.
"The combination of Art+ ORBT highlights the ever more creative, connected city we are becoming," said Scott Dobbe, Executive Director of Omaha by Design. "We are thrilled to partner with Metro and this team of truly inspiring artists in bringing a burst of color and joy to residents and visitors alike.
Metro thanks Omaha by Design, the City of Omaha Public Arts Commission, and the Faith Charitable Trust for making this project possible.
ORBT, Metro's first rapid transit line, will launch November 18th with four months of promotional free fares.