Service Increases, Route Changes to Begin July 26th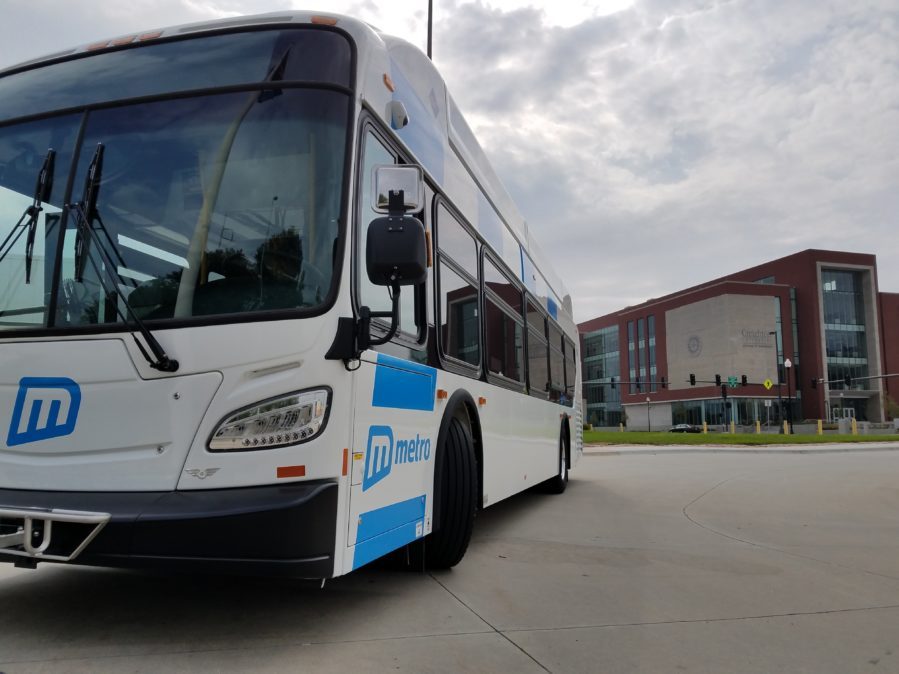 July 14, 2020
Beginning Sunday, July 26th, Metro will increase bus service and make select route changes in an effort to improve efficiency, serve new areas, and allow for more social distancing on board. Changes include:
New Service in North Downtown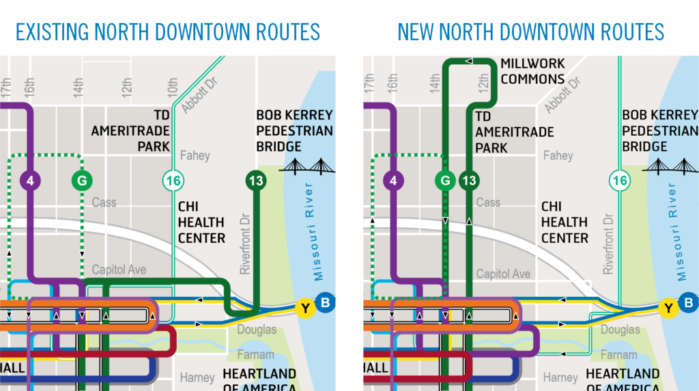 To better connect North Downtown to the Old Market and provide new service to the Millwork Commons district, Route 13 will be extended to 13th & Nicholas, traveling north on 13th Street and south on 14th Street. Route 13 will continue to operate a reduced schedule at this time.
Route 16 will be shifted to serve the Bob Kerrey Pedestrian Bridge and Riverfront Drive.
Closure of Benson Park Transit Center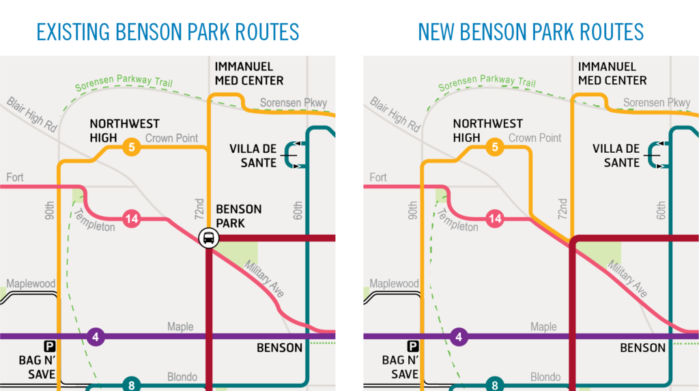 Closing the Benson Park Transit Center near 72nd & Ames will allow for more streamlined service, on-street connections at 72nd & Military, and improved access to area destinations:
See the bus stops at 72nd & Military here
Increased service returning to highly-used routes
More riders are returning to major routes, and the following service increases will help meet the needs of essential workers, students, and anyone who depends on Metro for necessary trips. These changes will begin to restore regular service levels after a reduction in late March, which was implemented in response to the COVID-19 pandemic. Some early morning or late evening trips will not operate at this time. Metro will update the following route pages as schedules become available:
* Route 18 will also retain increased service on Saturdays
Several neighborhood and express routes will continue to operate a reduced schedule on weekdays 
Express routes
Service on Routes 34 & 96 will remain suspended at this time 
Click here to view the new system map for all route changes starting Sunday, July 26th. Metro will continue to evaluate the need for further service increases. Additional measures have been taken to limit the spread of COVID-19, including installing safety shields around driver seats, disinfecting all interior surfaces, continuing a rigorous daily cleaning schedule, and working with the Douglas County Health Department to update cleaning procedures and recommendations.