Metro celebrates hometown boxing legend "Bud" Crawford with free fares Saturday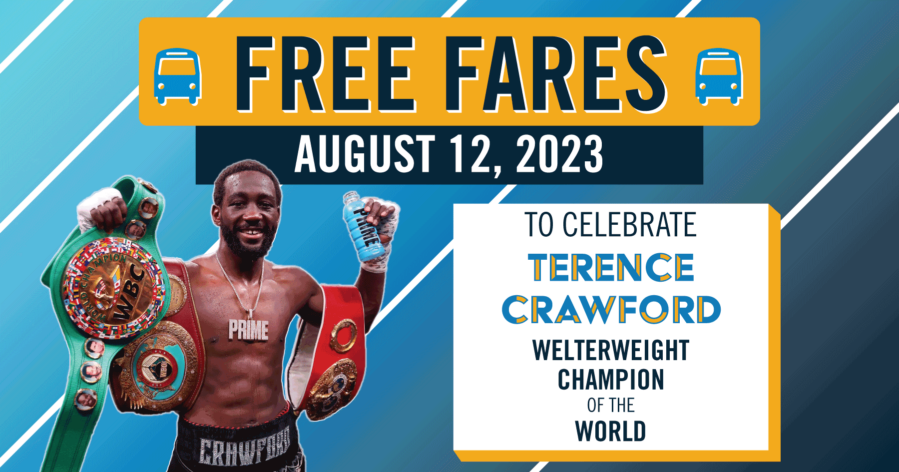 August 11, 2023
OMAHA, Neb. – In honor of Terence "Bud" Crawford's victory as the newly undisputed welterweight champion of the world, Metro will provide free fares on all Metro bus, ORBT, and MOBY rides on Saturday, August 12th.
This will allow fans to get to the Terence Crawford Victory Parade & Celebration in downtown Omaha without needing to worry about paying a fare or fighting for a parking spot.
People can park at Westroads for free and take ORBT downtown or use any of the several other routes that can drop them off near the parade starting line.
The parade starts rolling at 19th & Farnam at 10 a.m. Saturday.
Fans can get there on a number of different routes with stops within blocks of the parade.
After the parade, the City of Omaha will host a celebration at Gene Leahy Mall. Fans can then catch several Metro routes, including ORBT, next to the park.
Pro tip!: Download the MyRide OMA app to plan your trip and track your bus in real time.
New to the bus? Learn the ins and outs of riding here.
Note: Several Metro routes will be on detour because of the parade, but they will be back to regular route by about 1p.m.