Metro seeking people passionate about shaping transit for advisory committee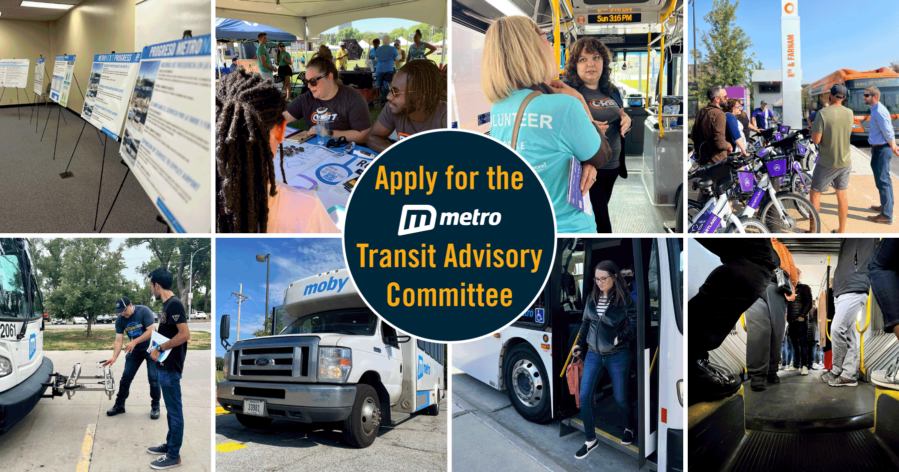 October 27, 2023
Metro is seeking people passionate about shaping the future of transit in and around the Omaha metropolitan area. Applications just opened for the Transit Advisory Committee, which has existed as an important part of Metro since 1976.
This week, Metro's Board of Directors approved amended bylaws that update a key component: how committee members are selected.
Up until now, members were appointed by various organizations in Omaha and Douglas County. Now, Metro will fill the committee by application.
Metro is seeking people who represent diverse populations, identities, backgrounds, geographies, and ways of getting around.
This committee has a variety of tasks, including:
Provide a closer connection between Metro staff, the Metro Board of Directors, and the community making up the Omaha region
Make recommendations to Metro staff and the Board on any transportation program or project that Metro and members of the community may have an interest in
Review eligibility appeals from paratransit service (MOBY) applicants and make final decisions on application status
Anyone interested can download the application here.
Applications will be accepted through Friday, December 1, 2023, and can be submitted by email, by mail, or in-person at Metro's Administrative Offices.
The committee will meet monthly on the second Wednesday at 6:30 p.m. at Metro's Administrative Offices (located at 2222 Cuming Street).
More information about Metro's Transit Advisory Committee can be found at www.ometro.com/tac