Metro announces public transportation enhancement initiative, MetroNEXT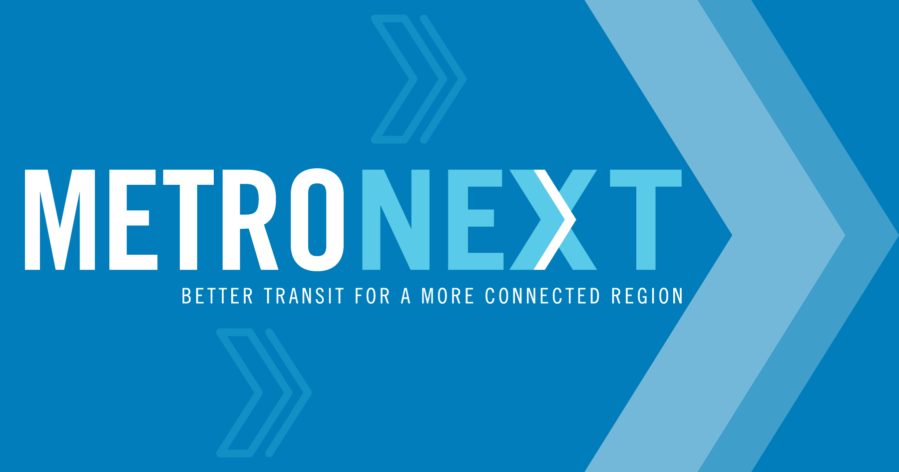 February 25, 2021
Metro announced today MetroNEXT, a new strategic planning and public engagement initiative to improve transit in the Omaha region. The yearlong effort will consider improvements to existing routes, new service types, potential service expansion and more. The process will culminate in the MetroNEXT Plan, a multi-year transit enhancement strategy.
"The landscape of our city is changing, and the pandemic has illuminated the importance of a safe and dependable transit system," said Metro's CEO, Lauren Cencic. "Together, we need to decide how public transportation can best serve our community. With MetroNEXT, we hope to outline a path toward a more connected region."
Building from the vision set forth in the Greater Omaha Chamber's ConnectGO initiative, Metro will engage with community members through public meetings, surveys, focus groups and other methods to develop strategies for the future of transit in the region. The planning process will feature topics including:
More frequent bus arrivals
Better bus stops, including passenger shelters and route information
Future ORBT lines
New service types to connect the region
Potential service expansion
Public engagement for MetroNEXT will begin with a series of virtual meetings in March:
More information will be made available in the weeks leading up to the meetings.
Cencic encourages stakeholders, current riders and the public to help shape the plan. "We hope you will join us and make your voices heard as we work together to identify and prioritize transit enhancements for our region."