MetroNEXT Meeting: Round 1 (Understanding the Landscape)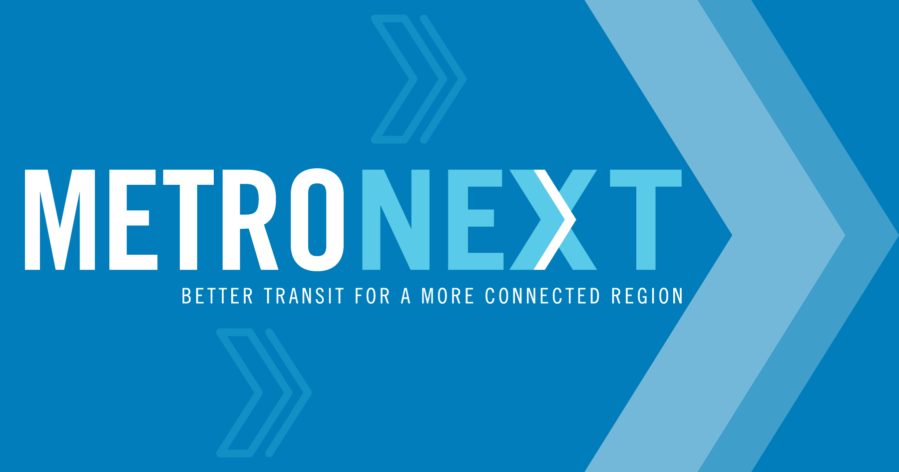 Time: 5:30pm - 6:30pm
Location: Virtual (more information will be provided soon)
Register and join the meeting at publicinput.com/MetroNEXT-Round1.
Download the agenda here:   English  | Spanish
Accessing the meeting
Metro is using the publicinput.com platform to provide participants with multiple ways to interact:
The meeting can be viewed at publicinput.com/MetroNEXT-Round1 (be sure to click the play button); participants can comment directly onto the publicinput.com comment boxes
Listen by phone: (512) 580-8850; code: 9914
Participate by text message: text H007 (H zero zero seven) to (512) 580-8850
Meeting information
This is one of three meeting opportunities during Round 1. Each will cover the same information.
In addition to this meeting, Metro will provide opportunities for input through surveys, mapping tools, and a variety of other methods.
The community feedback period for this round will close on April 8th. This meeting will be recorded and held in English with a Spanish translator available.
A summary of meeting materials will be available on ometro.com/MetroNEXT and can be mailed by request.
In Round 1, Metro will establish a common baseline by reviewing ridership numbers, demographics, and other factors. Community feedback will guide future ORBT and other high-frequency transit corridor selection.
About the process
MetroNEXT is a yearlong planning & public involvement initiative by Metro Transit to guide and prioritize future public transportation improvements for the Omaha region. The process will result in the MetroNEXT Plan, a multi-year transit enhancement strategy for the agency. Throughout the MetroNEXT process, we will consider:
More frequent bus arrivals
Better bus stops, including passenger shelters and route information
Future ORBT lines
New service types to connect the region
Potential service expansion