2021 Public Transit Week: April 11-17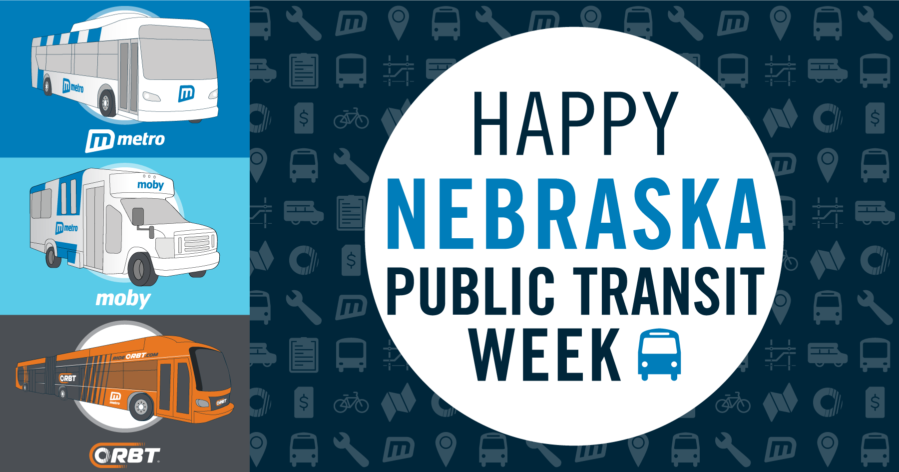 March 25, 2021
On Wednesday, March 23rd, Governor Pete Ricketts signed a proclamation declaring April 11- 17, 2021 as Public Transit Week in the State of Nebraska.
At Metro's March 25th Monthly Board Meeting the Board of Directors reaffirmed the Proclamation with a resolution extending thanks to all Metro employees for their important role in delivering transit services to the metropolitan Omaha area.
Transit has served the cities of Omaha and Council Bluffs for nearly 150 years, dating back as far as 1867.  The Metro's fixed and express routes and paratransit service operated 3,264,110 miles and 235,087 hours in 2020, connecting people, places, and opportunities.
Transit Week Activities
During the week, customers will be celebrated with randomly selected system-wide free fare periods.
Thank a staff member! Print this thank you card for your driver!
Metro staff works tirelessly to connect people to places, things, and opportunities every day. Have you had a great transit experience? Let us know below!