Metro takes first steps in MetroNEXT plan with increased service, frequency on key routes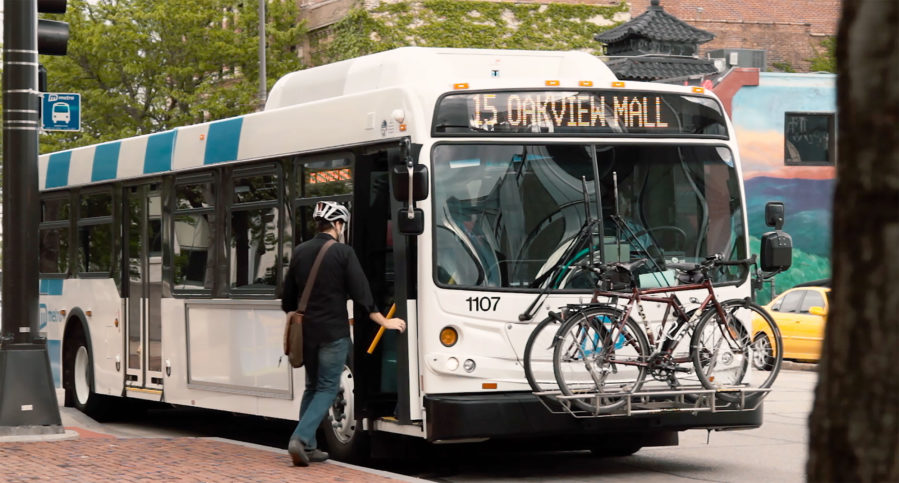 September 8, 2022
In an effort to move service forward and better serve the community, Metro Transit will be increasing service on numerous routes. These changes bring the Metro system close to pre-pandemic levels of service, with some routes running at even higher levels than before. The service adjustment comes in response to shifted travel patterns and growing weekend ridership on Metro's main routes.
Starting Sunday, October 2nd, 10 routes throughout Metro's service area will operate additional trips, more frequent service, or both. These changes affect different days in the week, depending on the route. This is the first step in implementing Metro's long-term strategic plan, MetroNEXT.
Here are some of the biggest changes Metro riders will experience:
Route 18: 20-minute daytime frequency on Sundays
Route 24: 15-minute daytime frequency on weekdays; 20-minute daytime frequency on Saturdays
Route 15: 15-minute rush hour frequency between downtown Omaha and the Aksarben Transit Center
Route 3: 20-minute daytime frequency on weekdays
The MetroNEXT plan, adopted by the Metro Board of Directors in April, is being used to guide transit investments and priorities to 2030 for the Omaha area. The plan, built on extensive analysis and community input, outlines some main projects that the agency is working to implement by 2030, including returning most routes to pre-COVID schedules; expanding evening and weekend service; and improving frequency on Metro's core routes.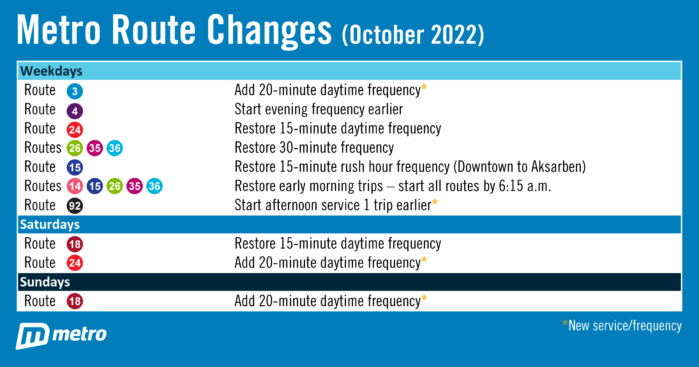 "We are honoring our mission to connect people, places, and opportunities," said Metro CEO Lauren Cencic. "As our riders' travel patterns change, our staff is working to ensure our routes are adapting to the current needs of the community."
Complete schedules are available digitally here and at Metro's office. More information about MetroNEXT and Metro's plan for the future of transit can be found at www.ometro.com/MetroNEXT.