Connecting OMA: Transit Improvements Coming to Omaha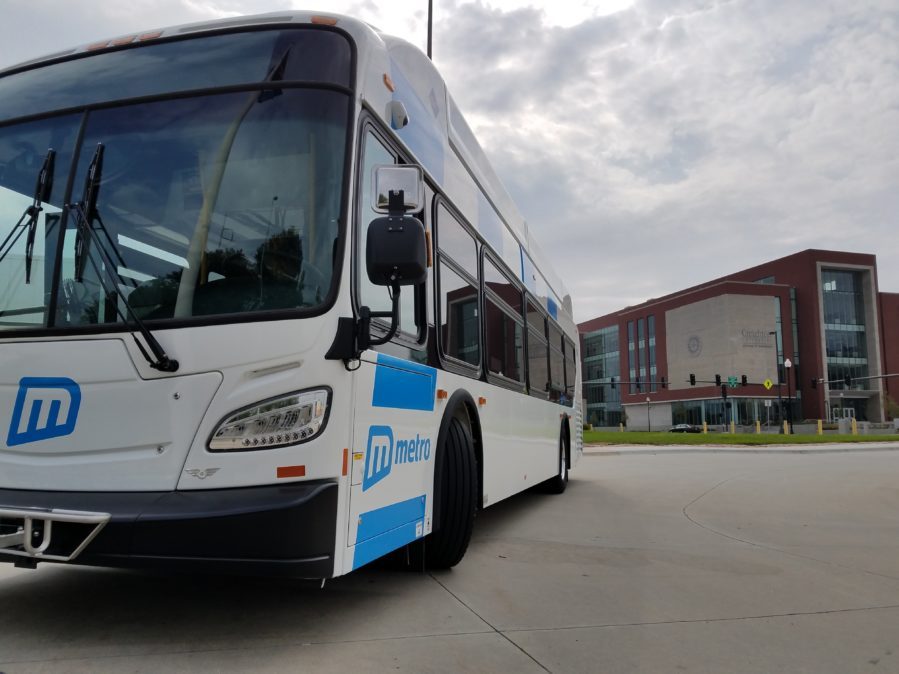 May 11, 2018
New buses, new shelters, and new technology – these are just a few of the changes coming to the Omaha's public transit system in the next 18 months.
"2018 and 2019 will be big years in Omaha for transit," said Curt Simon, Metro's Executive Director. "We're very excited to elevate our system with a series of enhancements."
Some of the enhancements include:
New buses – 38 buses will be replaced with 30- and 35-foot buses powered by either compressed natural gas (CNG) or clean diesel. This will improve the system's reliability and comfort, take the fleet from one of the oldest in the nation to one of the newest, and help reduce harmful emissions. The new buses will start arriving in phases later this summer, and all 38 will be in service by early 2019.
New shelters – Metro will replace 50 of its existing bus shelters with more durable models, many of which will be solar powered. Expect to see them around town this fall.
New paratransit vans – Metro is in the process of replacing Moby vehicles. Nine new vans, powered by CNG, will be in service this summer, providing an upgraded experience for Moby riders.
GPS bus tracking – Riders will soon know exactly when their bus will arrive with a mobile app or text message. A GPS-based system, which will also be available online, on digital signs at transit centers, or by calling customer service, will share bus location and arrival information in real time. Internal testing will begin this fall, and the technology will be available to riders by early 2019.
Wi-Fi – Metro buses will soon offer free Wi-Fi. Riders will be able to stay connected on board by early 2019.
CNG fueling station – Metro is partnering with Creighton University, the Metropolitan Utilities District, and the City of Omaha to install a public CNG fueling station near the Metro office. By the end of this year, a dedicated extension to the Metro facility will fuel the growing number of Metro buses and vans operating on natural gas.
Rapid transit – Metro's first rapid transit service, ORBT, will unite technology with travel upgrades for faster, more frequent public transportation. ORBT's construction will begin this fall, with the system scheduled to launch in the fall of 2019.
The road to a more robust transit system is long and complex, and these projects are no exception. "This won't happen overnight, but riders will see steady changes over the next year or two as we build up our system," Simon said.
The result will be a more modern transit experience for the region, which has expressed desires for enhancements in the system.
"We want to thank our riders for their patience as we make these changes," Simon said. "We know it hasn't been easy the last few years with our aging equipment, and we're eager to upgrade. New buses, new shelters, new technology, and new processes will lead to greater reliability, clearer information, reduced emissions, and, ultimately, better connections."