New Buses Coming to Omaha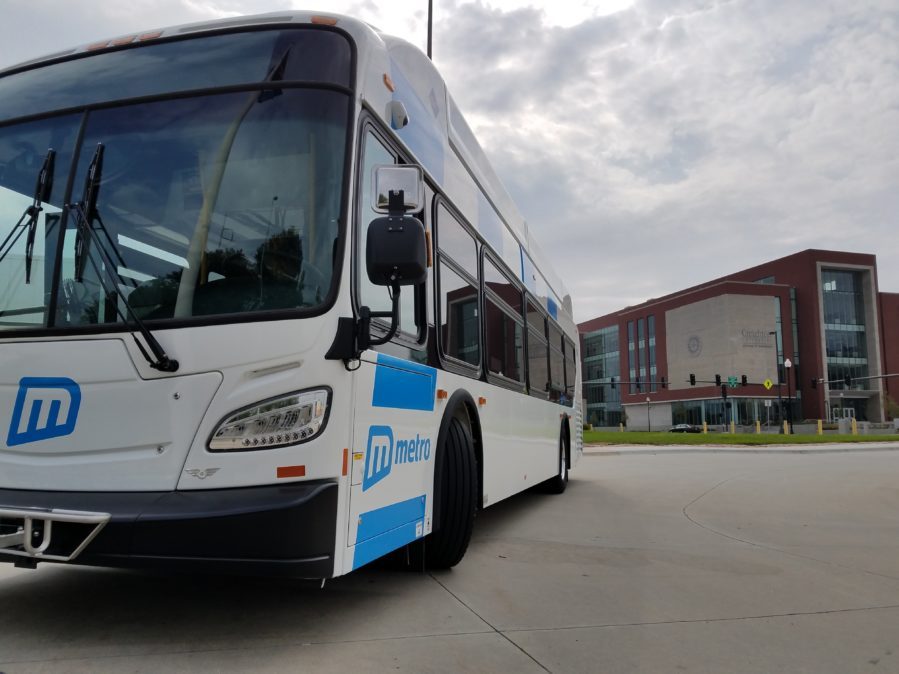 July 13, 2018
Metro's bus fleet is getting younger. 38 new buses will replace about one-third of Metro's fleet by early next year, with the first scheduled to arrive in two weeks.
"These new buses will be more comfortable, more reliable, and less costly to maintain," said Curt Simon, Metro's Executive Director. "We will go from one of the oldest fleets in the nation to one of the newest."
The new buses will be more fuel efficient than the buses being replaced, and will be powered by either compressed natural gas (CNG), which produces fewer pollutants than other types of fuel, or clean diesel, which uses a four-step process to filter harmful emissions. They will also have low floors with no steps, making the boarding process more convenient.
"We're hoping to enhance the rider experience by introducing upgraded equipment that our community and employees can be proud of," Simon said. "These new buses are among the first of many improvements we have planned for the next year and a half, and they will further support our mission to connect our community."
In the last few months, Metro has replaced nine paratransit vans with CNG-powered vehicles and is in the process of installing 50 durable, solar-powered bus shelters. Upcoming improvements include GPS bus tracking and onboard Wi-Fi.
The entire shipment will be at Metro by mid-January, resulting in a bus fleet of 88 clean diesel, 14 CNG, and 11 diesel buses, all with low floors.  They were made possible with $12.9 million in federal funds, matched by $3.2 million from Metro.