Metro operating extra buses in anticipation of Memorial Park Concert, detours planned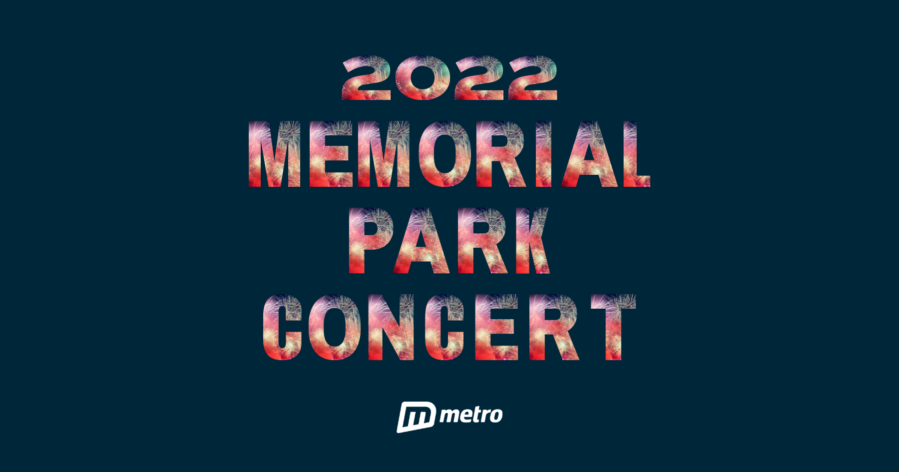 July 19, 2022
This Friday, July 22, as Omaha residents head to Memorial Park to soak up the sun with Sheryl Crow as part of the "City of Omaha Celebrates America" event, Metro will be providing service to the event with ORBT. People are encouraged to park for free at Westroads Mall and ride ORBT to the park for a convenient, hassle-free trip.
The concert and fireworks are expected to last from 5 – 10 p.m. Buses will start detouring at 9:30 p.m. with the following temporary stops to ensure riders can reach their destinations:
Westbound: 49th & Underwood (ID: 9777); this will temporarily replace the 49th & Dodge westbound station
Eastbound: 72nd & Dodge (ID: 3020); this will be located on the northeast corner of 72nd street to temporarily replace the eastbound 72nd & Dodge Street station
The east and westbound stations at 62nd & Dodge will be closed during this time.
ORBT will use the following detour route during the fireworks show:
Westbound: Turn right (north) on Saddle Creek Road, turn left (west) on California Street, turn right (north) on 52nd, turn left (west) on Western, turn left (south) on 72nd, turn right (west) on Dodge, and continue the regular ORBT route
Eastbound: Turn left (north) on 72nd, turn right (east) on Western, turn right (south) on 52nd, turn left (east) on Dodge, and continue the regular ORBT route
Additionally, ORBT buses will be parked on each side of the street at the 62nd & Dodge stations during the event. This will help riders quickly board ORBT after the event has ended.
From approximately 9:30 to 10:30 p.m., Dodge Street will be closed in both directions from 52nd to 72nd streets. Dodge Street is expected to re-open by 10:45 p.m., at which point ORBT will resume service at all stops.
Drivers of the staged buses will be making announcements throughout the afternoon to riders to let them know they will have to get off the bus a little after 9 p.m. and catch the next ORBT. Digital and print rider alerts will be distributed throughout the week in advance of the event.
For the latest, up-to-date information, riders are encouraged to visit our website or Metro's Facebook and Twitter accounts.