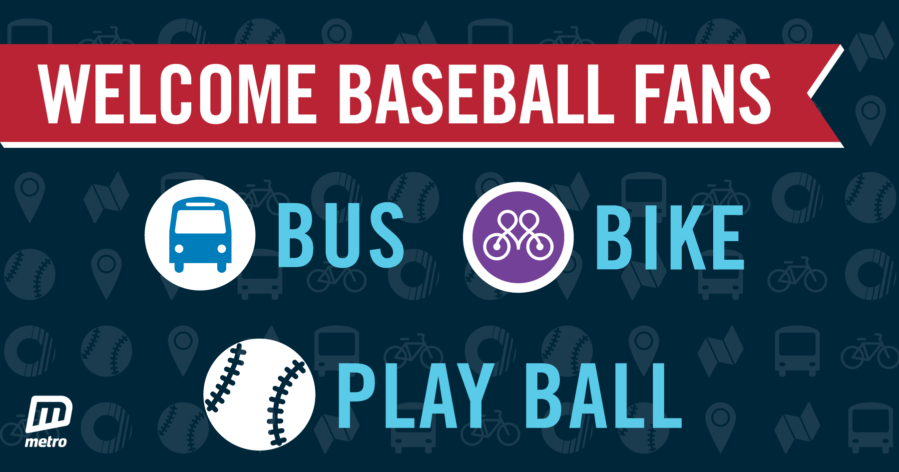 June 8, 2023
Heading to Charles Schwab Field Omaha for this year's College World Series? Let us do the driving, and check out other great ways to get around the city:
Buses
Metro provides an easy, inexpensive way to get around downtown. For 25 cents a ride, fans can ride the Stadium Circulator, which runs every 10 minutes. Circulator service will begin on Thursday, June 15 for the Opening Practice Day from approximately 8 a.m. to 10:45 p.m.
On game days, the circulator will start service 60 minutes before the first game and run until 60 minutes after the last game of the day. The route makes a loop around The Old Market, several downtown destinations, and Charles Schwab Field Omaha.
Riders can also take advantage of ORBT, Omaha's first rapid transit line, serving Omaha from downtown to Westroads Mall. A ride on ORBT costs $1.25 each way. A free park and ride lot is available at the Westroads Transit Center for riders, and the line connects with the Stadium Circulator.
Rider Tips and Tricks
Check out our Rider Guide for tips

on using Metro!

Riders can plan a trip and track their bus using MyRide OMA, Metro's real-time application, available online, as a mobile app, or via a text message system.
With Metro's K-12 Rides Free program, all kids ages 0-18 can ride any Metro bus fare-free!
ORBT only accepts payments through Umo, Metro's contactless fare payment system, which works on all of Metro's vehicles. It can be used at ticket vending machines, with a smart card, or with a mobile phone app.
All Stadium Circulator buses accept cash, paper tickets, and Umo.

Please note: transfers can be used on the Stadium Circulator, but the circulator will not issue transfers
Bikes
Bikes are another great way to get you to and from the ballpark, a bus stop, or an ORBT Station. Metro buses have bike racks, ORBT buses have onboard bike hangers, and your bike rides free! Racks can accommodate bikes, e-bikes, and Heartland Bikeshare bikes under 55 pounds.
A free bike corral – courtesy of Heartland Bike Share – will be located at 13th & Mike Fahey and available 30 minutes before and after each game. Don't forget your bike lock!
Check out our Bike + Ride page for tips, and get ready to roll!
Scooters
There will be designated scooter parking on the corner of 14th & Mike Fahey. Lime scooters are not allowed on board any Metro vehicles or on bus bike racks. Please be considerate when parking a scooter at or near a bus stop, and make sure the stop is accessible.
Check out scooter guidelines from Park Omaha here!
More information on transportation around the College World Series can be found here!