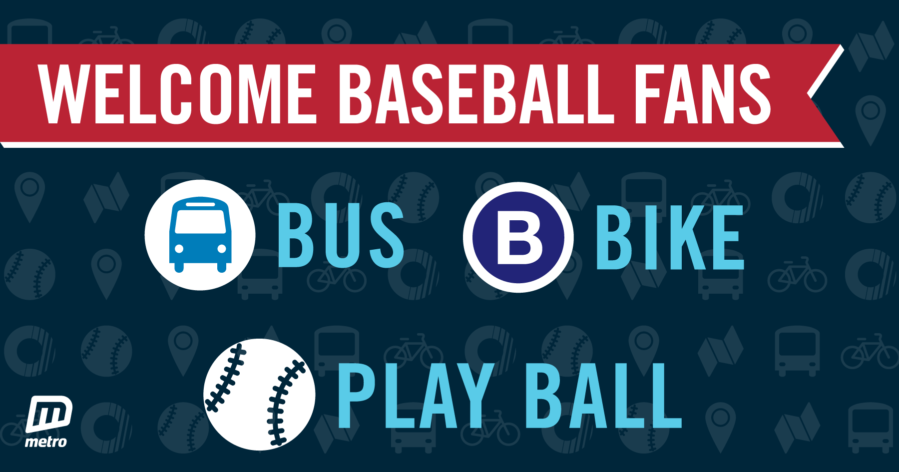 June 15, 2021
Heading to TD Ameritrade for this year's College World Series? Let us do the driving, and check out other great ways to get around the city:  
Buses
While we will not be operating a stadium service this year, riding Metro is a great way to get to the game. Plus, rides on ORBT are free!  
Due to CWS traffic and events, Route 13 will be operating a detour in North Downtown. Find detour details here.
Note: Masks must be worn to ride Metro buses and MOBY paratransit vans and to access Metro facilities, including transit centers, ORBT Stations, bus shelters, and Metro's office.
Bikes
Bikes are another great way to get you to and from the ballpark, a bus stop, or an ORBT Station. Metro buses have bike racks and ORBT buses have onboard bike hangers, and your bike rides free! Racks can accommodate bikes, e-bikes, and Heartland Bikeshare bikes under 55 pounds. 
A free bike corral – courtesy of Mode Shift Omaha, Heartland Bikeshare, and Bike Walk Nebraska – will be located at 13th & Mike Fahey and available 30 minutes before and after each game.  
Check out our Bike + Ride page for tips, and get ready to roll!
Scooters
There will be designated scooter parking on the corner of 14th & Mike Fahey. Scooters are not allowed on board any Metro vehicles or on bus bike racks. Please be considerate when parking a scooter at or near a bus stop, and make sure the stop is accessible.  
Check out scooter guidelines from Park Omaha here! 
More information on transportation around the College World Series can be found here!