Nebraska Public Transit Week April 8-14, 2018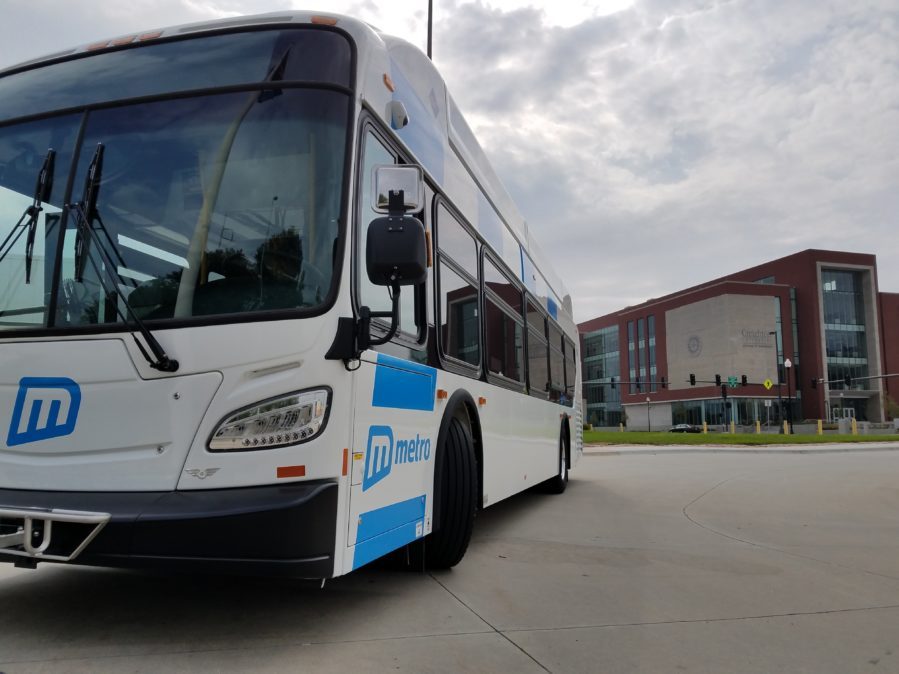 April 8, 2018
Lieutenant Governor Mike Foley signed a proclamation declaring April 8-14, 2018 as Public Transit Week in the State of Nebraska. This was reaffirmed with a resolution by the Metro Board of Directors extending thanks to all Metro employees for their important role in delivering transit services to the metropolitan Omaha area.
Transit has served the cities of Omaha and Council Bluffs for nearly 150 years, dating back as far as 1867. Metro's fixed routes and MOBY services collectively operate over 4,000,000 miles annually, going about the business of taking people safely where they want and need to go.
Monday through Friday of Transit Week, we'll celebrate our customers by offering surprise ticket giveaways at transit centers and free fares on all routes during select 30 minute periods. These free fare periods will be randomly chosen and announced on the buses. At the conclusion of the 30 minutes, regular fares will resume.
Additionally, we're providing a variety of employee appreciation events this week, and encourage customers to thank their bus and MOBY drivers. Riders can download a Thank-You Card to give to their driver.
Public transportation plays an important role in making our state strong and prosperous by sustaining and promoting economic development while providing vital connections for citizens. Thousands of people rely on transit each day to connect them to work, school, medical appointments, and a host of other destinations that contribute to the economic vitality and quality of life in our state.
To learn more about Nebraska Public Transit Week, visit nebraskatransit.com.