Nebraska Public Transit Week 2017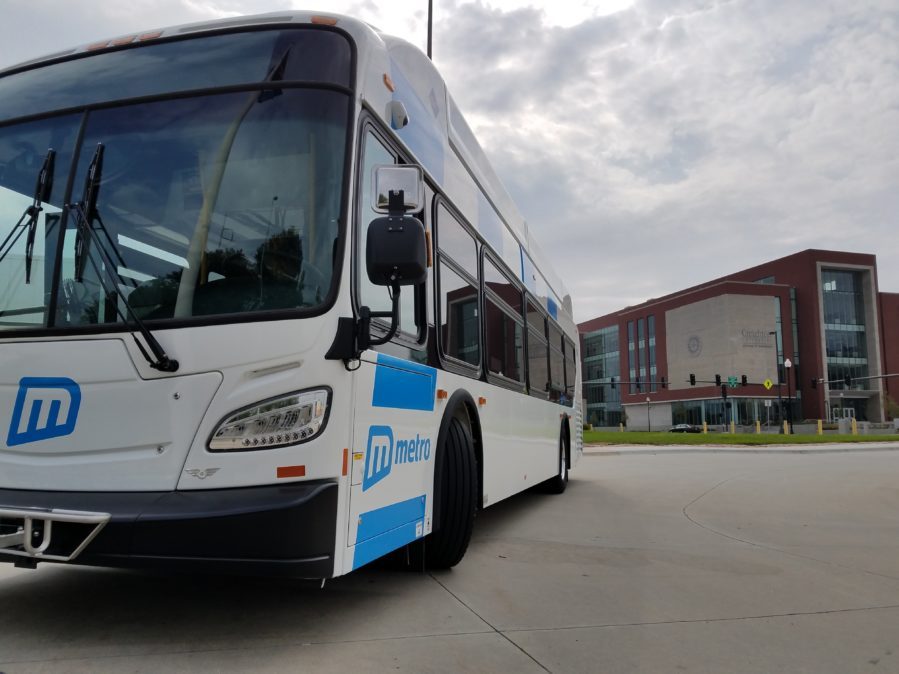 April 9, 2017
Lieutenant Governor Mike Foley signed a proclamation declaring April 9-15, 2017 as Public Transit Week in the State of Nebraska.
Metro is providing a host of employee appreciation events this week, and encourages customers to thank all employees for their role in providing transit service in the Omaha area.  Riders can download a Thank-You Card to give to their bus or MOBY operator.  Metro will also celebrate Nebraska Public Transit Week by offering riders and community members surprise free ticket giveaways.
Transit has served the cities of Omaha and Council Bluffs for nearly 150 years, dating back as far as 1867.  Metro's fixed routes and MOBY services together operate over 4,000,000 miles per year, helping to manage the region's carbon footprint by reducing the number of cars on the road and lessening harmful emissions.
Public transportation plays an important role in making our state strong and prosperous by sustaining and promoting economic development while providing vital connections for citizens.  Thousands of people rely on transit each day to connect them to work, school, medical appointments, and a host of other destinations that contribute to the economic vitality and quality of life in our state.  To learn more about Nebraska Public Transit Week, visit nebraskatransit.com.