Metro Transit Activity Kit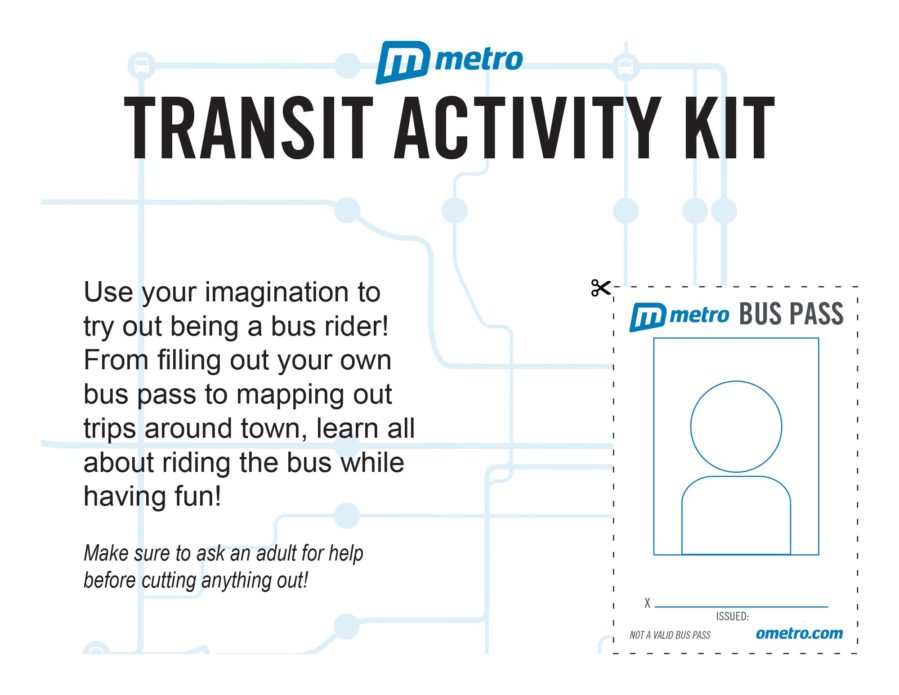 April 4, 2020
Use your imagination to try out being a bus rider! With our transit activity kit, you can learn all about riding the bus while having fun!
The kit includes a customizable bus pass, a bus to design, a transit word search, a mapping activity, and a maze.
Download the printable PDF here.
We'd love to see your artwork! If you'd like to show it off and would like us to share it, send a picture to any of our social media accounts or to outreach@ometro.com