Metro Transit ready for new school year after successful summer of K-12 Rides Free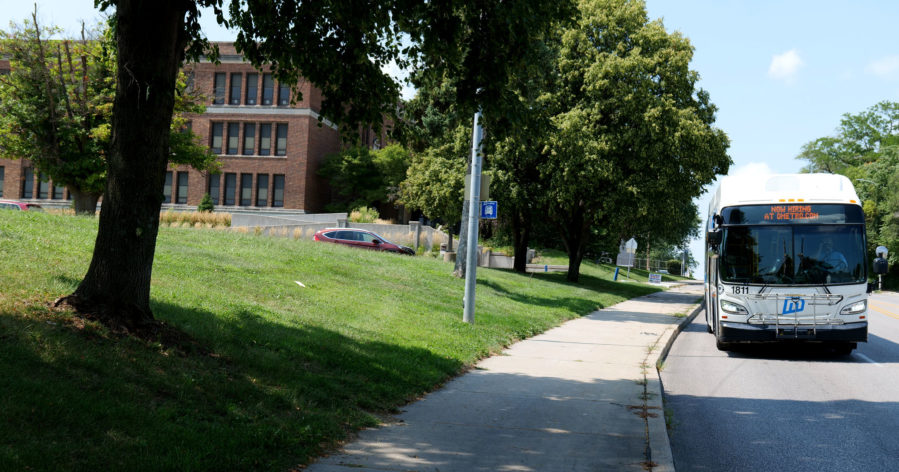 August 20, 2021
Metro Transit is welcoming students on board this school year with the ongoing "K-12 Rides Free" pilot program. Students have logged more than 11,000 rides in the program's first three months.  
"Students have really embraced the Metro system through this pilot program," said Metro CEO, Lauren Cencic. "With students back in the classroom, we also welcome them back on board."  
K-12 Rides Free is a pilot program that offers free bus, MOBY, and ORBT rides to all kindergarten through 12th-grade students in the Omaha metro and surrounding area during Metro's regular service hours. The program will run until June 1, 2022. 
"We are glad to provide students with access to education, jobs, and other opportunities throughout the metro area," Cencic said.  
Metro operators are highly trained in safe driving techniques and helping riders navigate the Metro system. Cameras monitor all ORBT stations and Metro vehicles. Masks are required to board any Metro vehicle, which are cleaned daily and regularly disinfected. 
High school students must show a valid school-issued ID when boarding. For those who do not have a school-issued ID, Metro will provide one. Identification is not required for elementary and middle school students. 
K-12 Rides Free is the result of a partnership with the Greater Omaha Chamber's ConnectGO initiative and is being funded by a local philanthropic grant. Metro has additional pass programs with universities and businesses in the city. 
Details about K-12 Rides Free, including information on using Metro services, can be found at ometro.com/k-12.