Metro Transit Introduces Natural Gas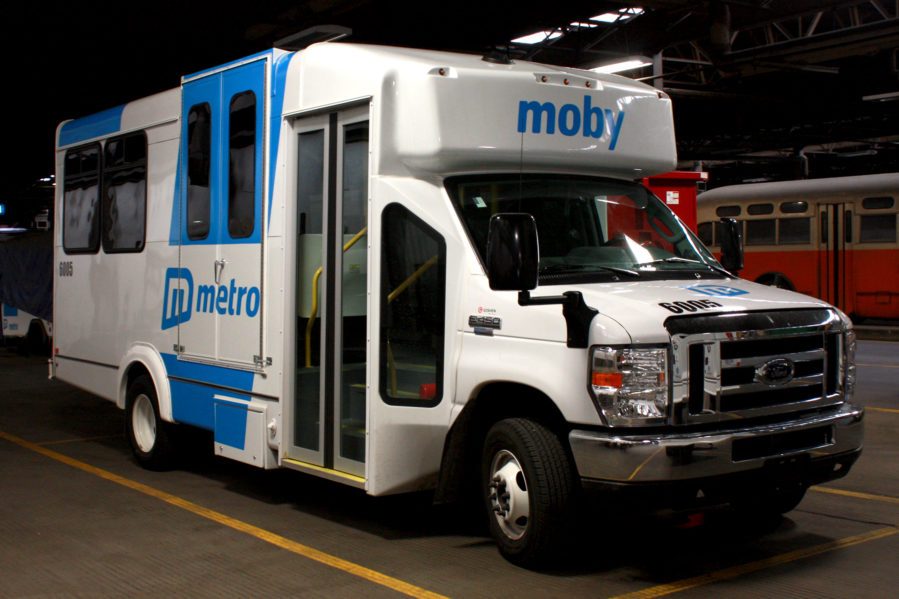 June 14, 2018
Metro Transit's fleet is getting greener.
Metro has received nine new vans powered by compressed natural gas (CNG) for its paratransit service, MOBY. The vans replaced older models earlier this month.
The introduction of its first CNG vehicles marks a turning point for Metro toward more environmentally-friendly options. These vans join a MOBY fleet consisting of 4 gas-hybrid Ford Fusion cars and 14 vans that run on unleaded gasoline.
Metro is also acquiring 38 buses over the next year to replace about one-third of its bus fleet. These new vehicles will be powered by either CNG or clean diesel, which operates on ultra-low-sulfur diesel. Both reduce harmful emissions compared to current fueling options.
To make natural gas even more accessible, Metro is partnering with Creighton University and the Metropolitan Utilities District (MUD) to install a public fueling station near the Metro office. By the end of this year, a dedicated extension to the Metro facility will fuel the growing number of Metro buses and vans powered by natural gas.
The van purchase was made possible by a $588,093 federal grant and matched by a $92,454 grant from the Nebraska Environmental Trust. Metro funded the remaining $120,453 of the $801,000 purchase from Master's Transportation, who won the competitively-bid contract through the State of Nebraska.