Front Door Boarding, Fare Collection to Resume on Metro Buses June 15th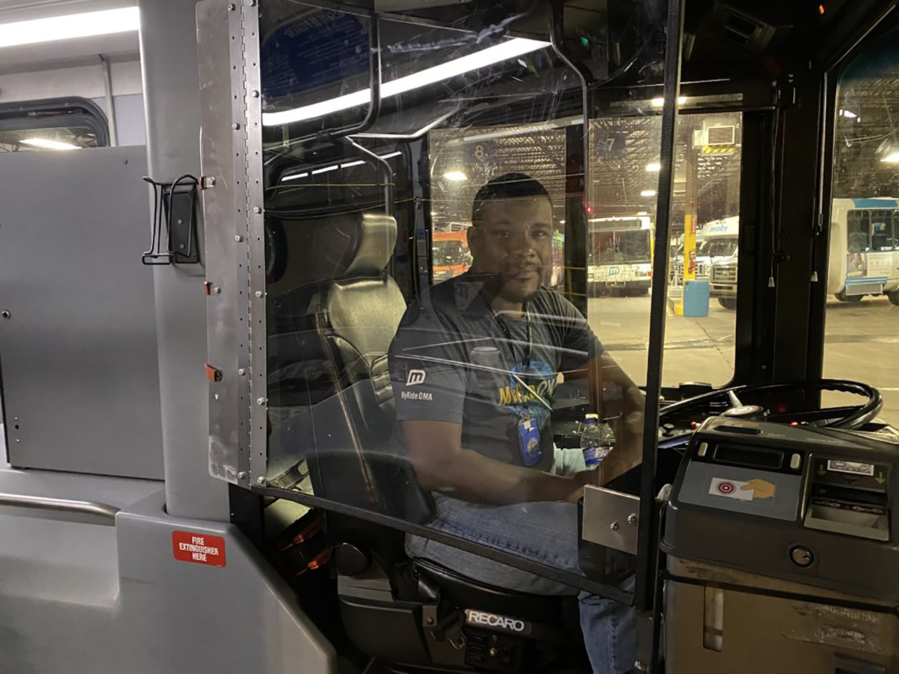 June 3, 2020
Starting Monday, June 15th, front door boarding and fare collection will resume on all Metro buses and MOBY paratransit vehicles. Staff is in the process of installing safety shields around bus driver seats, which will reduce contact between drivers and riders and reopen seating at the front of the bus. Metro temporarily suspended fares and encouraged rear-door boarding to limit the spread of COVID-19.
"Our goal has been to protect front-line staff and riders," said Curt Simon, Metro's Executive Director. "These safety shields were designed, built, and installed by our outstanding maintenance and operations teams, and they're just one more step Metro is taking to help prevent the spread of COVID-19."
Fares can be purchased online, at select grocery stores around the city, and at Metro's office. Riders who activated 30-day passes before Metro suspended fares on March 25th will be able to exchange them for a replacement card that accounts for the remaining days. Passes can be mailed to the following address with a request for replacement:
Attn: Finance Department
Metro Transit
2222 Cuming St.
Omaha, NE 68102
Buses will continue to operate on modified schedules during the week. Staff will continue to closely monitor operations and make any necessary adjustments to support the health and safety of drivers and riders.
Metro continues to take measures to limit the spread of COVID-19, including:
Strongly recommending that riders take essential trips only and wear a medical or cloth mask to cover their mouth and nose
Using an electrostatic sprayer on all buses and paratransit vehicles, which disperses a CDC-approved disinfectant across all interior surfaces
Continuing a rigorous daily cleaning schedule with an increased concentration of disinfectant, including swapping out buses for mid-day cleaning
Restricting the enclosed passenger waiting areas at the Benson Park and North Omaha Transit Centers; the concourse and bus access areas at all transit centers remain open
Continuing to work with the Douglas County Health Department to monitor COVID-19 and update cleaning procedures
Reducing crowding by requiring riders to exit the bus at the end of its route and restricting consecutive round trips
MORE INFO
If you have questions or concerns about COVID-19, please contact local health authorities. For more information, please visit the following websites: