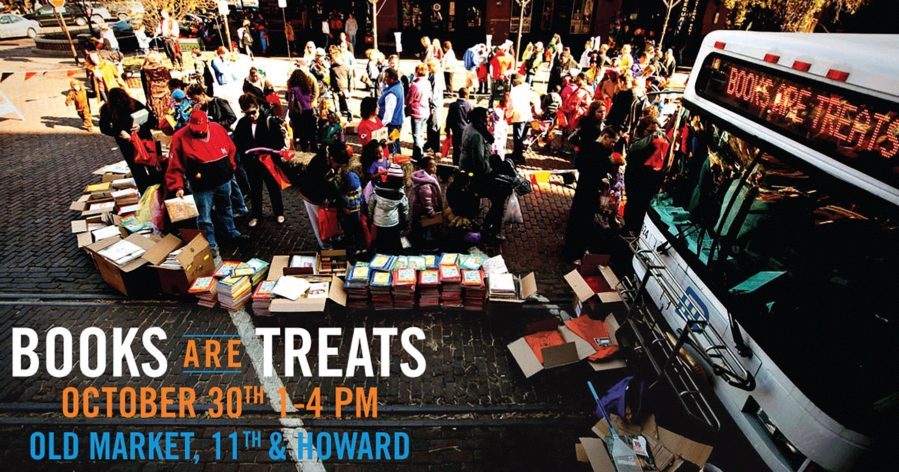 October 1, 2016
Come join us on Sunday, October 30th, for Books Are Treats! The event runs from 1 – 4 p.m. in the Old Market at 11th & Howard Streets.
The Books Are Treats event will bring thousands of books in a Metro transit bus to the Old Market. The public is invited to browse the books and take home up to three books for free. As part of the Old Market's Fall Festival, children can stop at candy stations to trick or treat, enjoy interactive displays hosted by Omaha's Police and Fire Departments and view Spooky Science exhibits at Urban Abbey.
Metro is pleased to partner in the annual event with AIT Worldwide Logistics, The Old Market, and Metropolitan Community College.