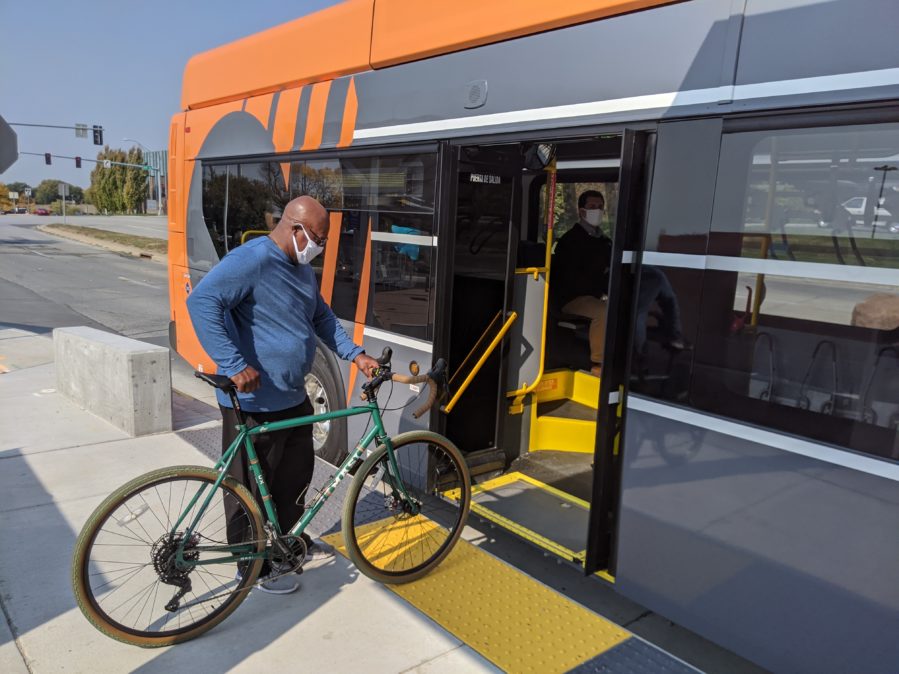 Time: 11:00am - 1:00pm
Location: Metro Transit Parking Lot, 2222 Cuming Street, Omaha, NE
Wanting to bike + ride? We're updating our onboard bike policy to include e-bikes, and we want to make sure our riders feel ready! Join us at one of our rider training events this week to test out putting an e-bike in a bike rack, and get ready to ride!
Note: Masks are required for this event and continue to be required on board all Metro vehicles.