Route 94: 160th & Center Detour
Route 94 will be detoured starting Friday, October 14, 2022, near 160th and Center streets due to ongoing construction.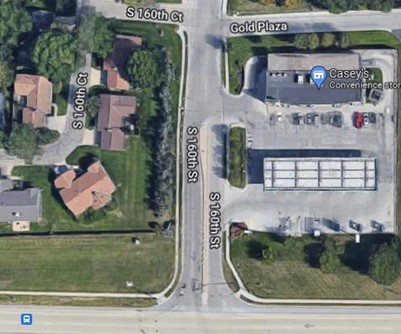 Eastbound Missed Stops:
156th & W. Center [ID: 1817]
160th & W. Center [ID: 1821]
Route 94 will use the stop at 160th & W. Center NW stop [ID: 1739] instead. Riders can access this stop across from Casey's Gas Station (see image above).
This detour is scheduled to be in effect through late November.
This may affect MyRide OMA bus tracking information and cause slight delays. We appreciate your patience.
---
View Active Rider Alerts
Select a route below to view active rider alerts.