Route 13: Q Street construction detour
Starting Monday, August, 15th, Route 13 will be on detour between 60th and 72nd street because of road construction on Q Street.
Route 13 will use frontage roads along L street between 60th and 72nd.
Eastbound: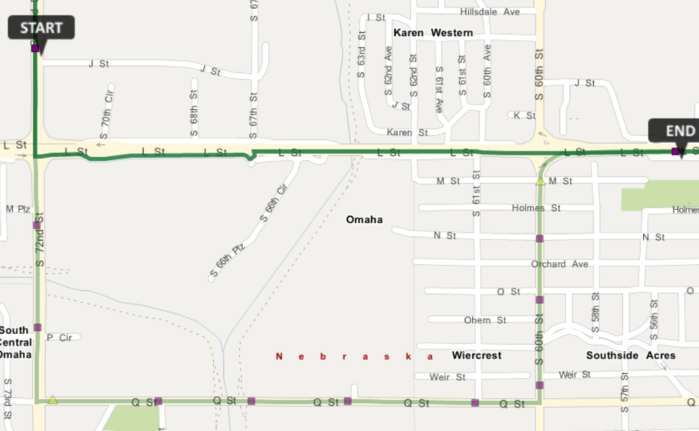 Regular route along L Street
Left on L Street to continue to regular route
Westbound: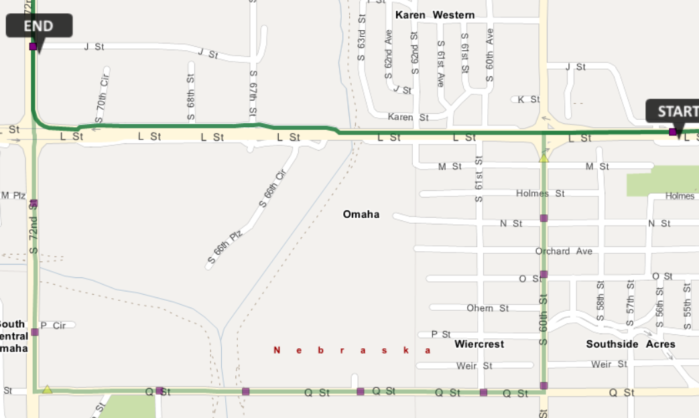 Regular route west on L street
Continue straight until 72nd Street
Right on 72nd to normal route
Closed stops:
72nd & M Street SW & SW
72nd & P Street NW & SE
72nd & Q Street SE
69th & Q Street SW & NW
64th & Q Street SW & NE
61st & Q Street SW & NE
60th & Q Street NW & NE
60th & O Street NW & SE
60th & N Street SE
60th & L Street SW & SE
---
View Active Rider Alerts
Select a route below to view active rider alerts.