ORBT Downtown Layover: 10th & Capitol
To reduce delays and provide better access for riders during riverfront construction, the downtown ORBT layover has shifted from 8th & Farnam to 10th & Capitol. Riders will be able to board and exit at the new ORBT sign at this location.
If the normal pick-up area is occupied by other vehicles, ORBT will pick up at the median island just before the crosswalk.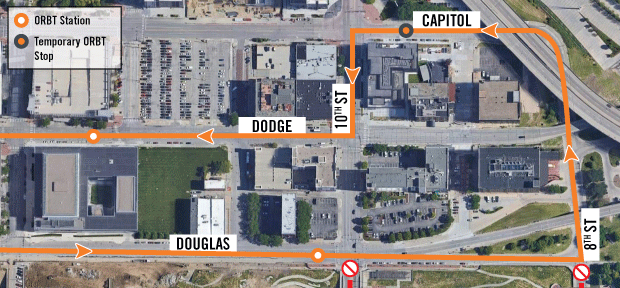 ---
View Active Rider Alerts
Select a route below to view active rider alerts.