Effective Sunday, May 26th, Metro will be implementing several route changes to address a variety of system challenges and opportunities.
Routes 35 and 36 will be restructured to provide a new north/south connection in the Midtown area along Park Avenue. This will reduce duplication of routes traveling downtown and provide more direct connections for riders with destinations outside of the downtown area. Both routes will continue to operate every 30 minutes on weekdays, with 60-minute service on evenings and weekends.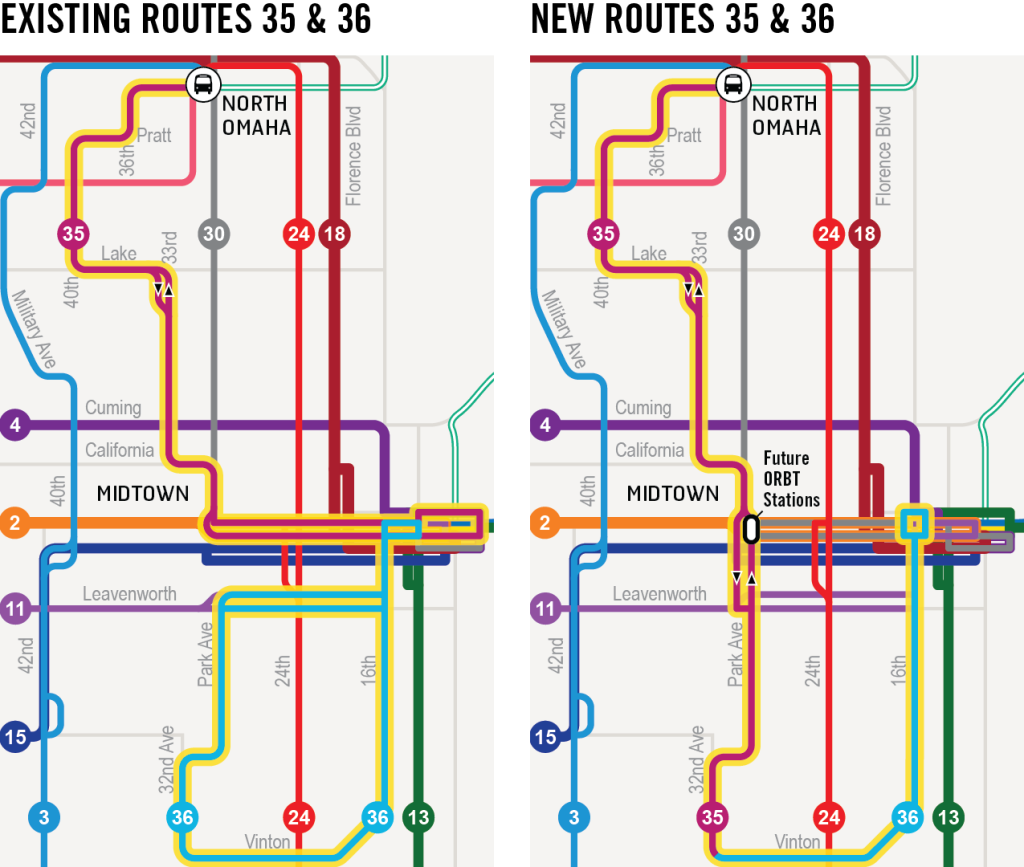 All routes with late-night service will be reduced by about one hour on weekdays, Saturdays, and Sundays, including Route 35. Ridership reports indicate buses serve fewer than three riders on average during the last hour of the night, and these resources can serve more people at other times of the day.
To preview the new map and schedule, click on the link below: